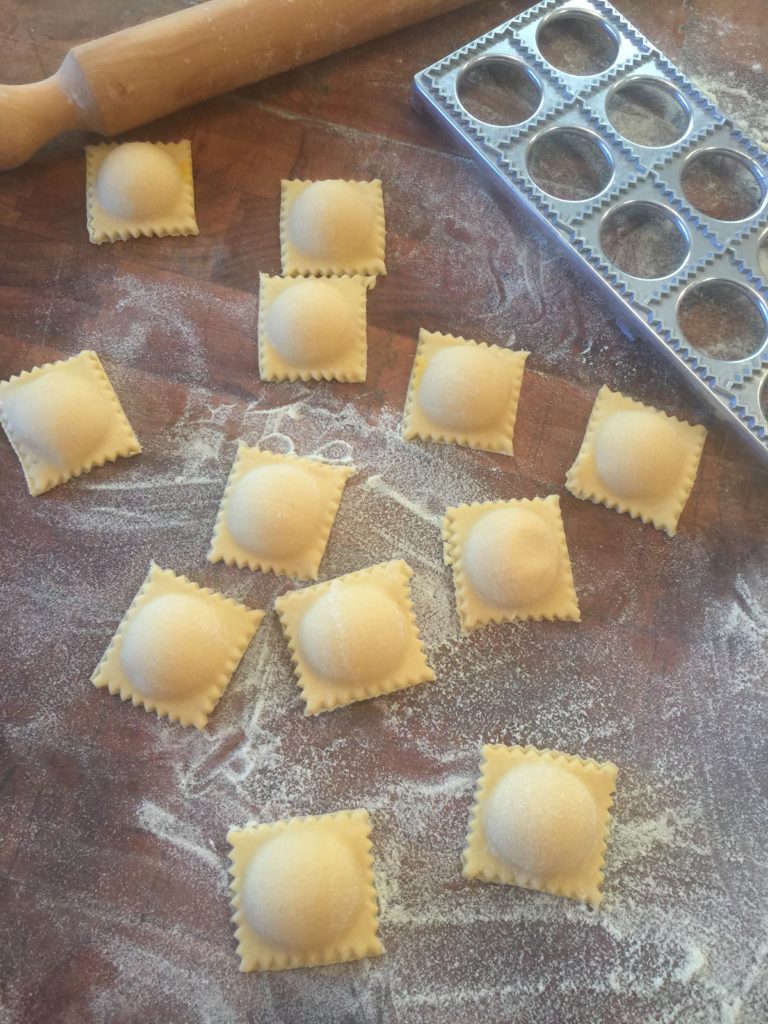 Cooking Class
JUST RAVIOLI-IT!
 May 22nd

 @ 6:00 pm

 – 

9:00 pm
Join me for an evening of ravioli making! Who doesn't LOVE ravioli and what better fun to learn to make these little "pillows" of deliciousness in the gorgeous setting of Casa Rondena Winery!
Come and enjoy a glass of wine with "light bites" while Michelle goes through recipes, techniques and the ingredients used and then the class will work together and make3 types kinds of ravioli from scratch and the accompanying sauces.
After the work is done, we will sit down and enjoy the fruit of our labor served with the delicious wines of Casa Rondena! Of course no evening is complete without port and homemade biscotti!
Mangia Tutti!
Menu:
Light Bites
Sausage Ravioli with Fresh Tomato Sauce
3 Cheese Ravioli with Braised Leek Cream Sauce
Sweet Potato-Goat Cheese Ravioli with Pancetta-Butter Sauce
Herb Salad with Orange-Shallot Dressing
Homemade Biscotti
$95 per person. All classes are held at in the Exclusive 1629 Club at Casa Rondena Winery . Please call 344-5911 to RSVP and prepay.
Please observe our event hours, Club rules, and 48 hour cancellation policy. 
733 Chavez Rd NW, Los Ranchos de Albuquerque, NM 87107