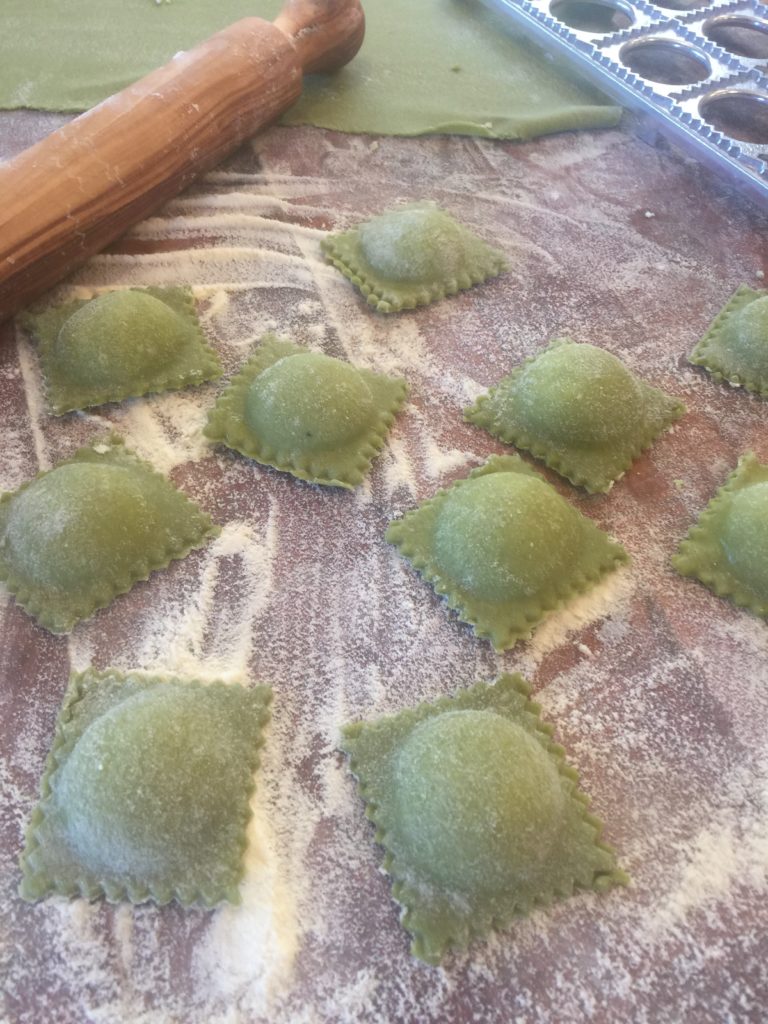 FRESH PASTA AND RAVIOLI!!
LOOKING FOR FRESH PASTA, RAVIOLI, SAUCES, OR PREPARED FOODS IN THE SANTA FE OR ALBUQUERQUE AREA?
Sign up for my newsletter to receive weekly notices on availability or email me at info@eatentions.com!
ALL orders have to be placed on the SUNDAY before week of delivery! 
Below are some SAMPLES of what I do on a weekly basis! 
Ravioli:
Butternut Squash Ravioli
Goat Cheese and Sautéed Leek Ravioli
Homemade Sausage Ravioli
Pasta:
Regular Fettuccine or Linguine
Garlic Pepper Pappardelle
Tomato-Basil Linguine
Lemon Fettuccine
Spinach Fettuccine
Homemade Ricotta Cavatelli
Sauces:
32-ounce tomato sauce
32-ounce arrabbiata tomato sauce
The cost is:
 Plain Pasta – 1/2 lb – $6 OR 1 lb – $10
Flavored Pasta – 1/2 lb – $7  OR 1 lb – $11
Ravioli –  1/2 lb. – $8 OR 1 lb – $15
Flavored Pasta Ravioli – 1/2 lb. – $9 OR 1 lb – $16
Cavatelli – 1/2 lb. – $8 OR 1 lb – $13
Sauces – $10
*All pasta is made from imported Italian Flour, Local Farm Fresh Eggs, Local Herbs and Veggies AND the ravioli is made with homemade ricotta! All sauces are made with Local Tomatoes, Herbs, and Veggies!