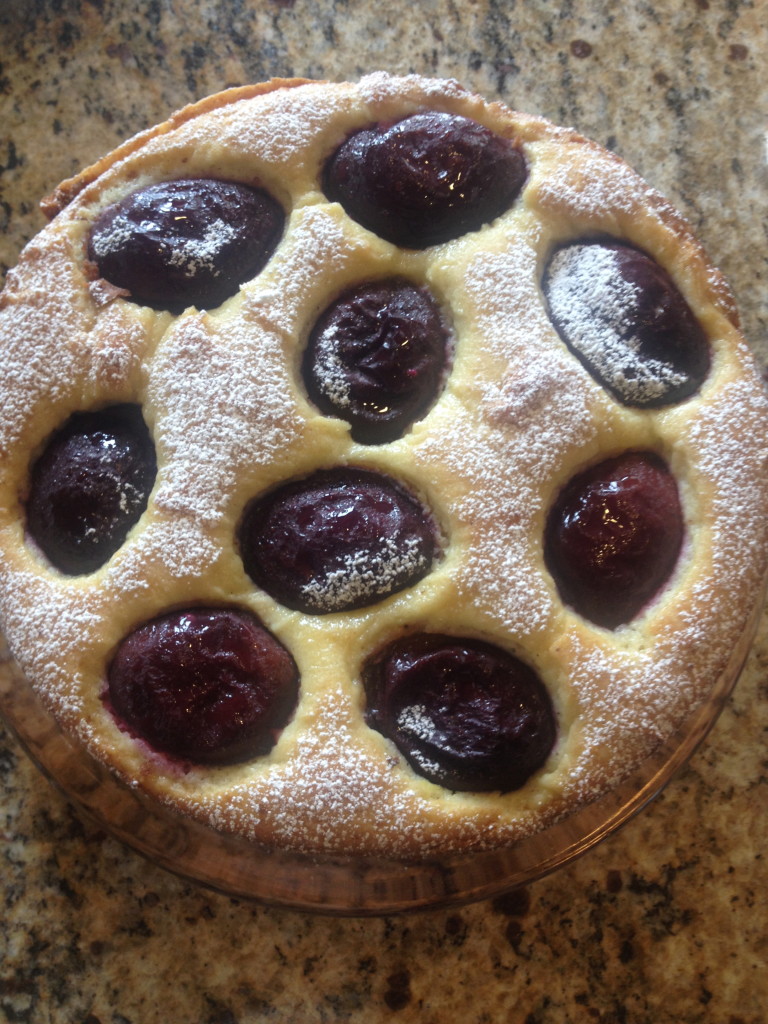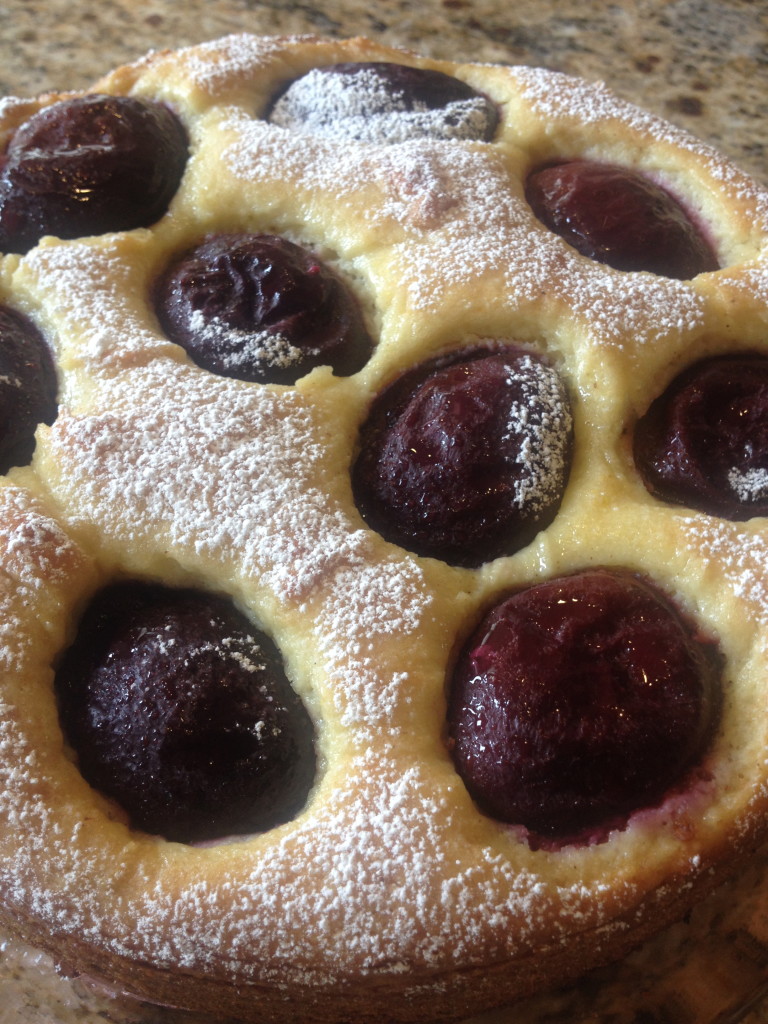 I am a TOTAL sucker for Italian desserts, TOTAL. Well, a sucker for anything Italian really but since I am not a HUGE sugar girl, the desserts the Italians feast on to me are a perfect balance of cake, sugar, fruit, and indulgence…
I stumbled across this olive oil ricotta cake with plums from smitten kitchen during fruit harvest. I was getting totally burnt out of canning "another version of plum or peach butter" and was seriously looking for a small butter knife to put me out of my misery…..honestly it was pretty bad about day 20. I mean after 150 jars of fruit butter you are spent, trust me, SPENT.
I decided to hit the Internet and not the knife drawer to get some creative ideas on desserts for during the winter. I wanted something I could pull out of the freezer and have fresh and delicious sweet fruit from the fall harvest. This criterion doesn't leave a ton of options so when I found this cake recipe, I was totally STOKED! It was perfect. I love ricotta, olive oil, and cake! Now I had the option to change up the fruit on top or mix some into the batter or whatever, I just knew me and my sweet tooth would be jazzed come December.
This olive oil ricotta cake is the happiest of both sides of the dessert fence. It satisfies the sweet tooth AND I don't feel as guilty because it isn't drudged in frosting and 3 layers tall. (Although the whip cream I usually make could become an argument), but nonetheless, it still feels a bit "guiltless" than some of others…
If you are finding yourself canning and looking for a butter knife, make this cake. If you find yourself feeling guilty just remember, who cares it's LA DOLCE VITA…isn't that Italian way….now go and enjoy and put down the butter knife.

Olive Oil Ricotta Cake with Plums
Author:
Michelle Michelotti-Martinez Deb Perelman's The Smitten Kitchen Cookbook
Ingredients
Butter for pan
1 cup fresh, full-fat ricotta
⅓ cup olive oil
1 cup granulated sugar
1 tablespoon freshly grated lemon zest
2 large eggs
1½ cups all-purpose flour
1½ teaspoons baking powder
¼ teaspoon baking soda
½ teaspoon salt
9-10 small plums, halved, pitted, and set aside (I used fresh Italian Plums but any type would work)
1 tablespoon sugar or honey
Confectioner's sugar, for dusting
Instructions
Preheat your oven to 350° F, and butter and flour a 9-inch springform.
In a large mixing bowl, combine and whisk the ricotta, oil, sugar, and zest together.
Add one egg, whisk well; add the next, whisk again.
Sift all of the dry ingredients, except for the confectioner's sugar, directly over the wet ingredients you just whisked together. Mix with a spoon gently until just combined.
Pour the batter into the cake pan, spreading it out evenly as needed. If your plums are very tart, toss them with a tablespoon of sugar or honey, and place them in the top of the cake, cut-side down. Bake for 35 minutes, or until the top is golden brown, the edges are pulling away from the pan, and a toothpick comes out of the cake cleanly. (Depending on your oven, this could take up to 45 minutes.) Cool in the pan for 10-15 minutes, then turn out to finish cooling on a rack. Dust with confectioner's sugar, and serve slightly warm or at room temperature. This cake is awesome with whipped cream!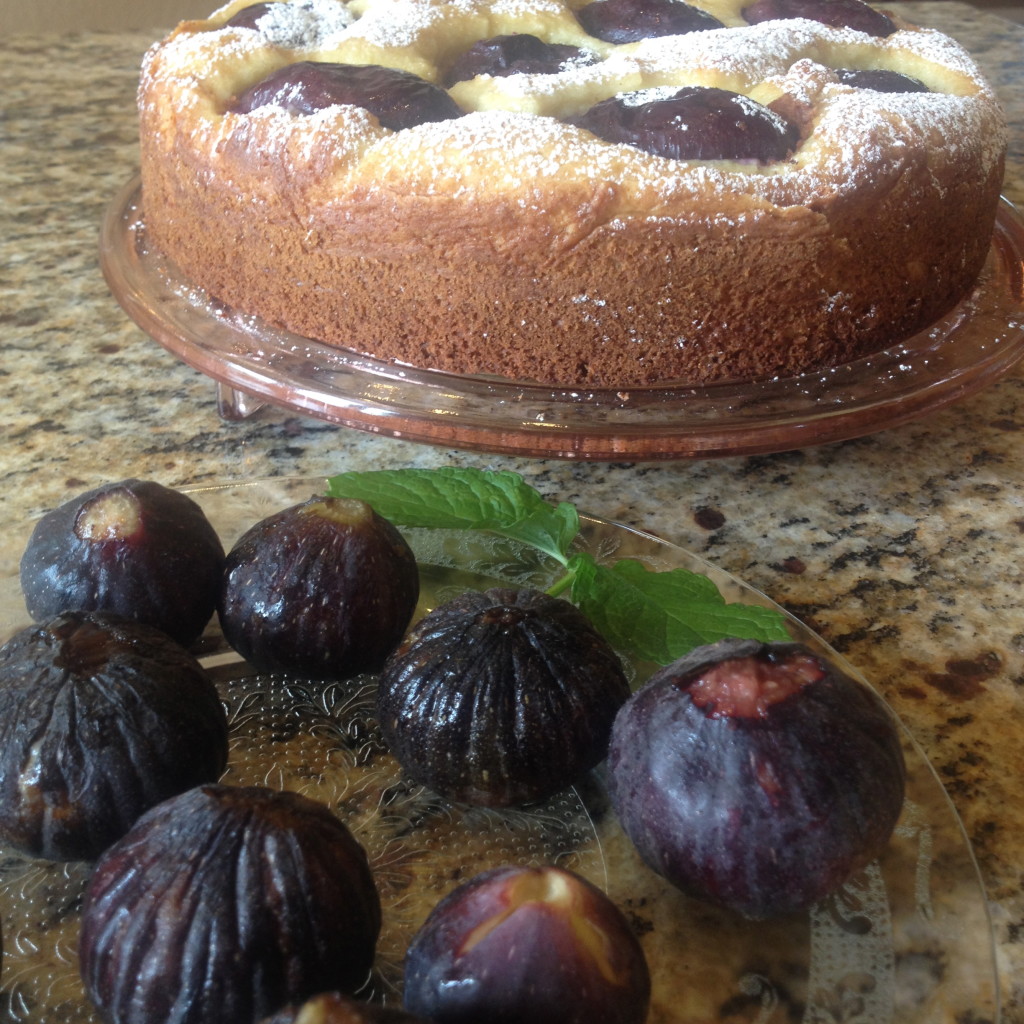 Related posts you like: