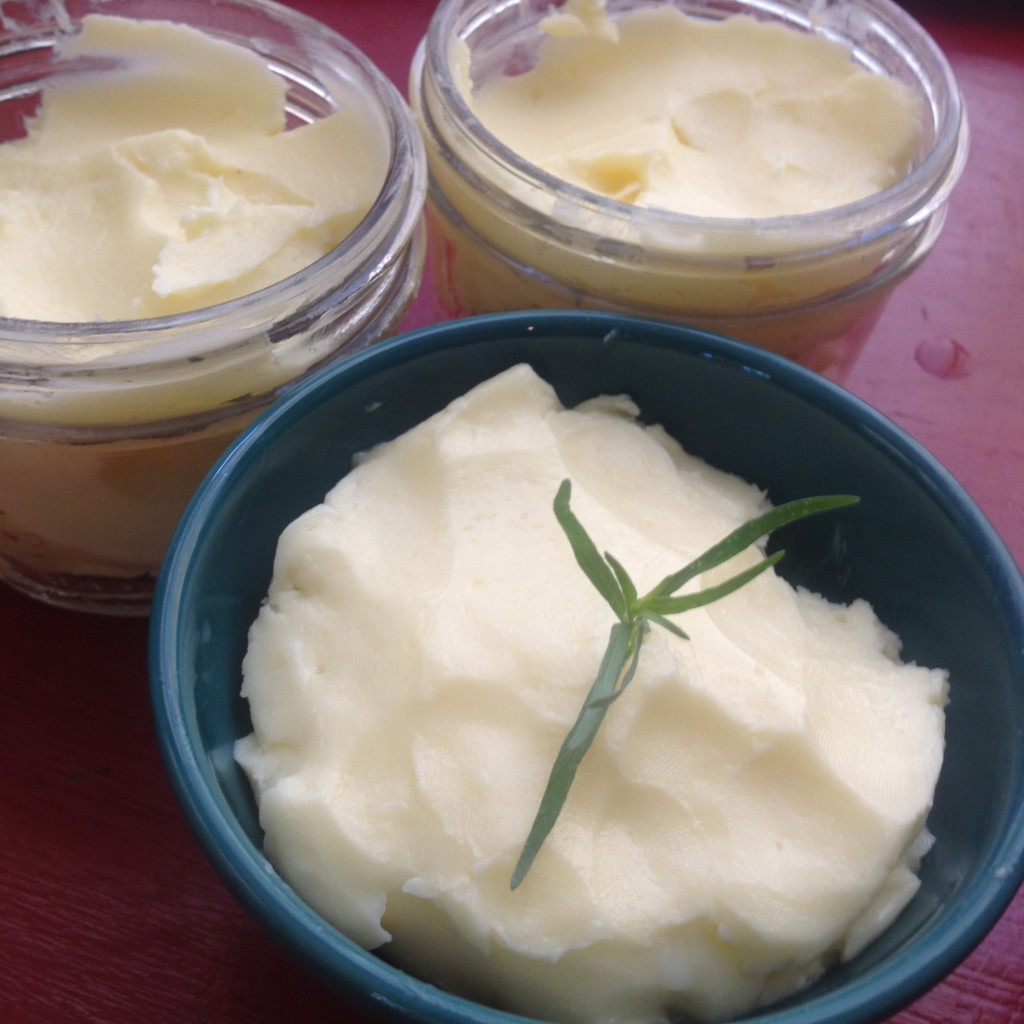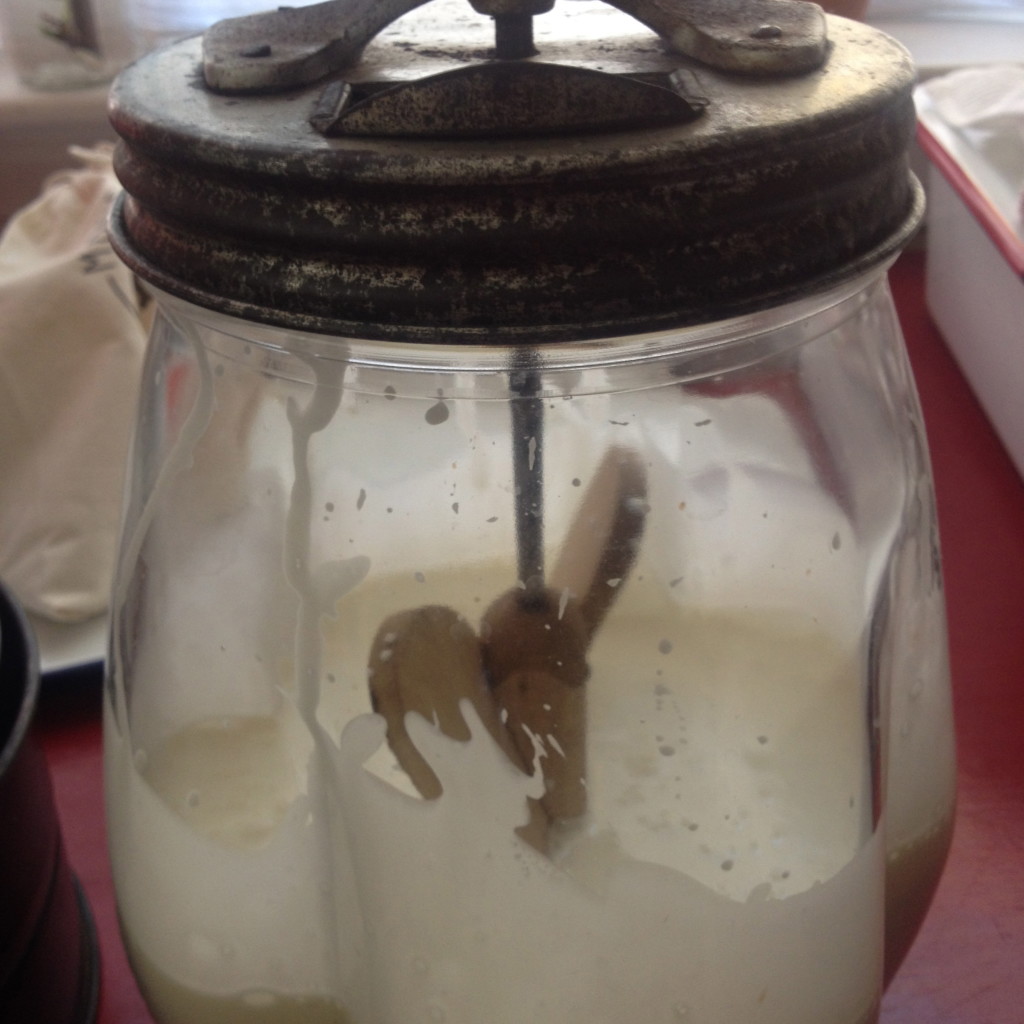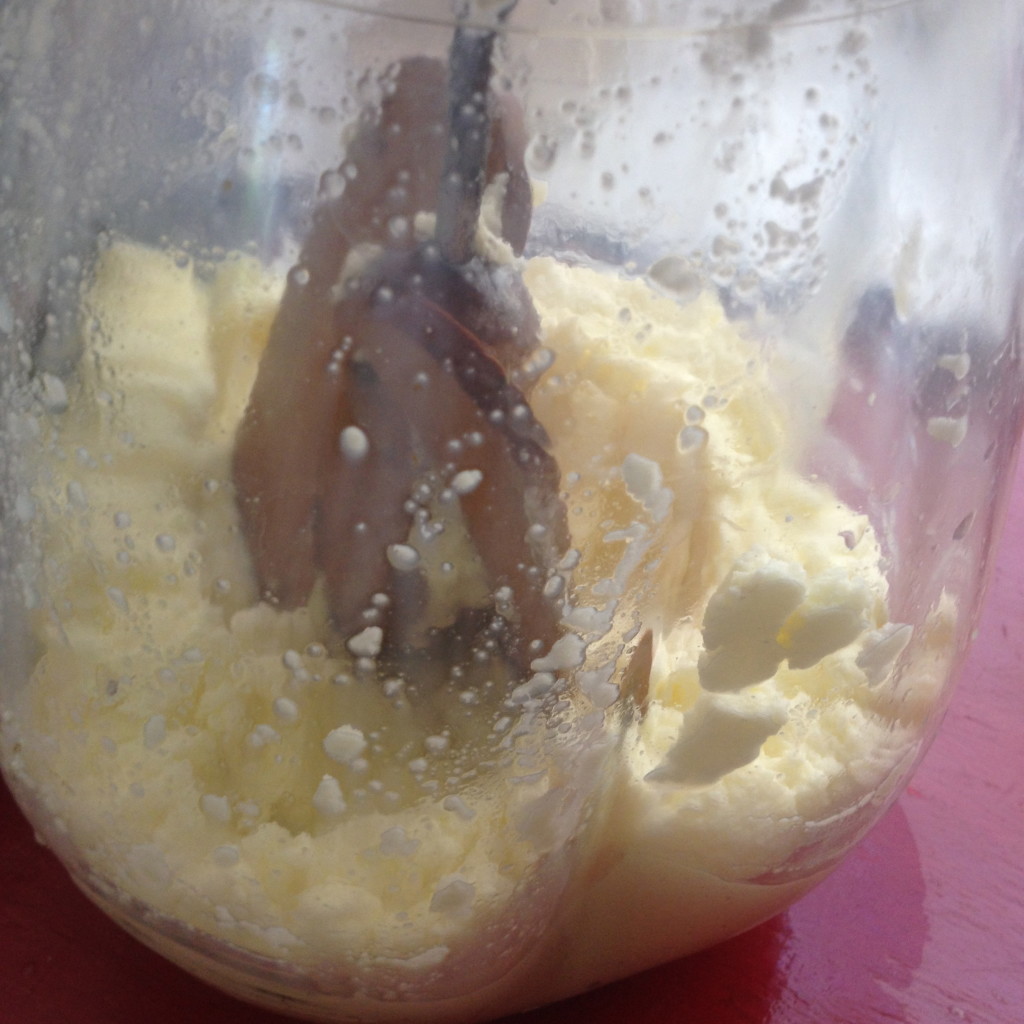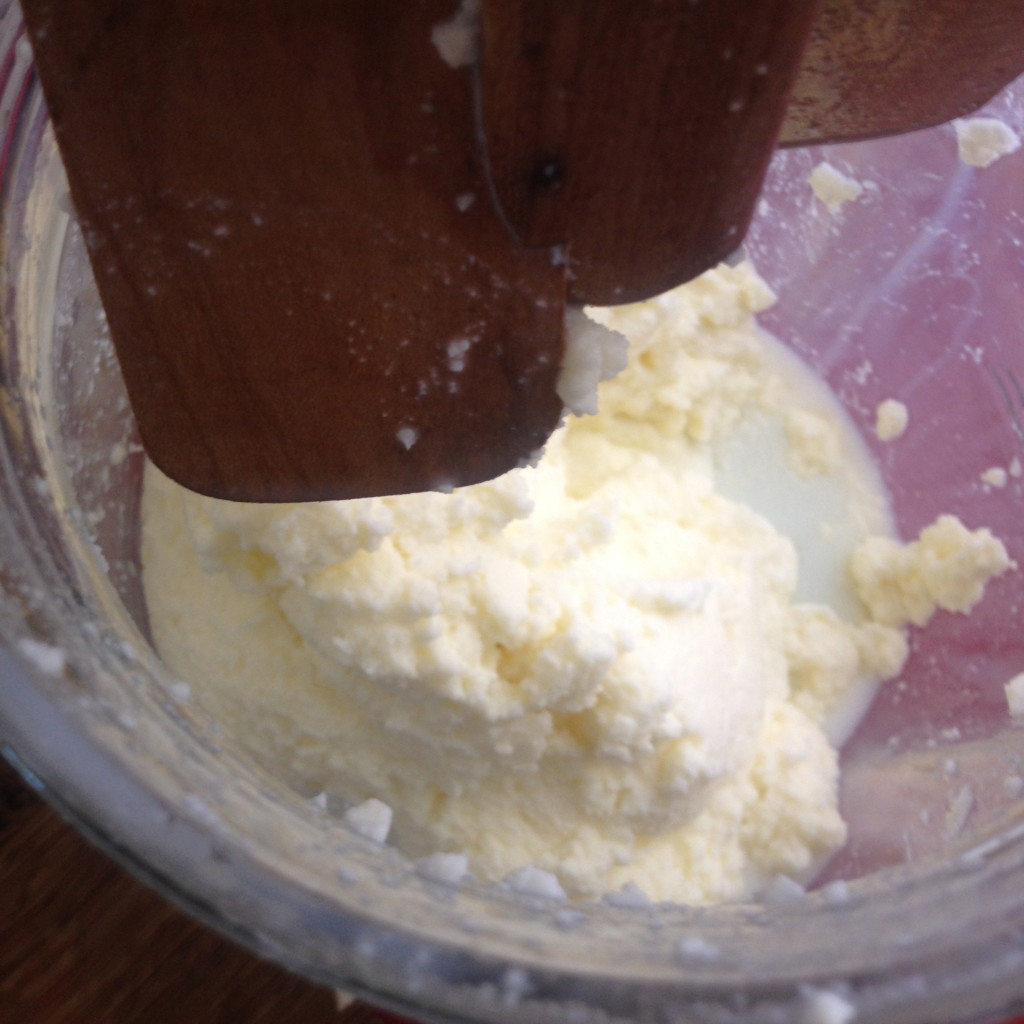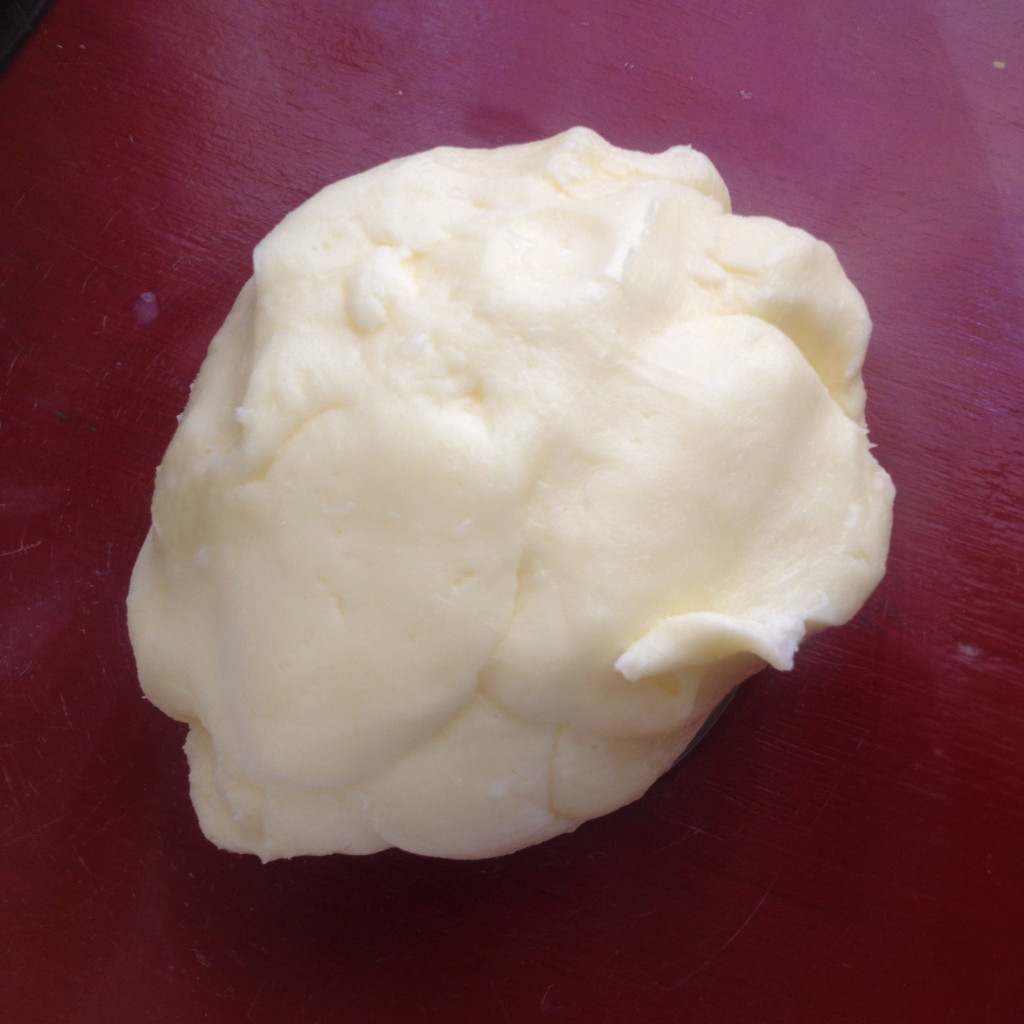 Okay so all of you have probably realized that I totally dig doing everything from scratch (well as much as possible…if I could milk my own cows or goats and have some chickens, that would be ideal but the HOA might not be too happy!).
Anyway, I got a bug under my skin to start making my own homemade butter. Now, you can do this modern day, modern way in about 1/8 of the time with a kitchen aide or hand mixer BUT that isn't how I roll….just not as much fun for me….call me crazy or sick or both but I just love the "old ways".
So I bought a vintage butter churn, well my sister did for me cuz she rocks at picking antiques, and I located some local heavy cream and off my venture began.
Honestly, I thought (silly me) that it would take about 10 minutes of whipping and churning to crank this out so, enthusiastically I began vigorously turning the crank. After about 5 minutes I had to switch hands and then the back and forth happened…left than right then left……30 minutes later (and some good arm muscle development) we had the butter separated from the milk! Whoop Whoop!!!! I swear, doing things in the original way makes me realize that we really don't need cross fit workouts….just churn some butter, put up some jam, and weed your garden each day and your are fit! Damn! Who knew?
This entire ranting aside, I seriously LOVED churning the butter, time and all; it makes everything better, the taste, the experience, and the appreciation; it's all about mindful living and taking the time to put some "muscle love" into your food or just plain love and care. This is what I stand for and firmly believe in…it's healing, it's real, and it's just seriously fun…..and it's butter, homemade style.

Homemade Butter
Author:
Michelle Michelotti-Martinez
Ingredients
3 pints of heavy whipping cream, local and organic, if possible
1 tsp salt, if desired
bowl of cold ice water
Instructions
In a butter churn, (or kitchen aide bowl or glass bowl) add cream.
Add salt, if desired. I like to do it at this point so it fully mixes in but can be done at end.
Turn or beat for a LONG time (probably about 10 minutes with electric devices and 30-40 with butter churn) until the butter (it will look like curds) is separated from the milk (hence, buttermilk).
Drain out liquid and reserve for pancakes, biscuits, or whatever strikes your fancy to use it for and then submerge the solids into the cold water.
Gently "squeeze" and form a ball. Repeat 2 more times with clean water to get all the buttermilk taste out of the butter.
Store in container or your choice or fold in herbs, roasted garlic, or spices and ENJOY!!!!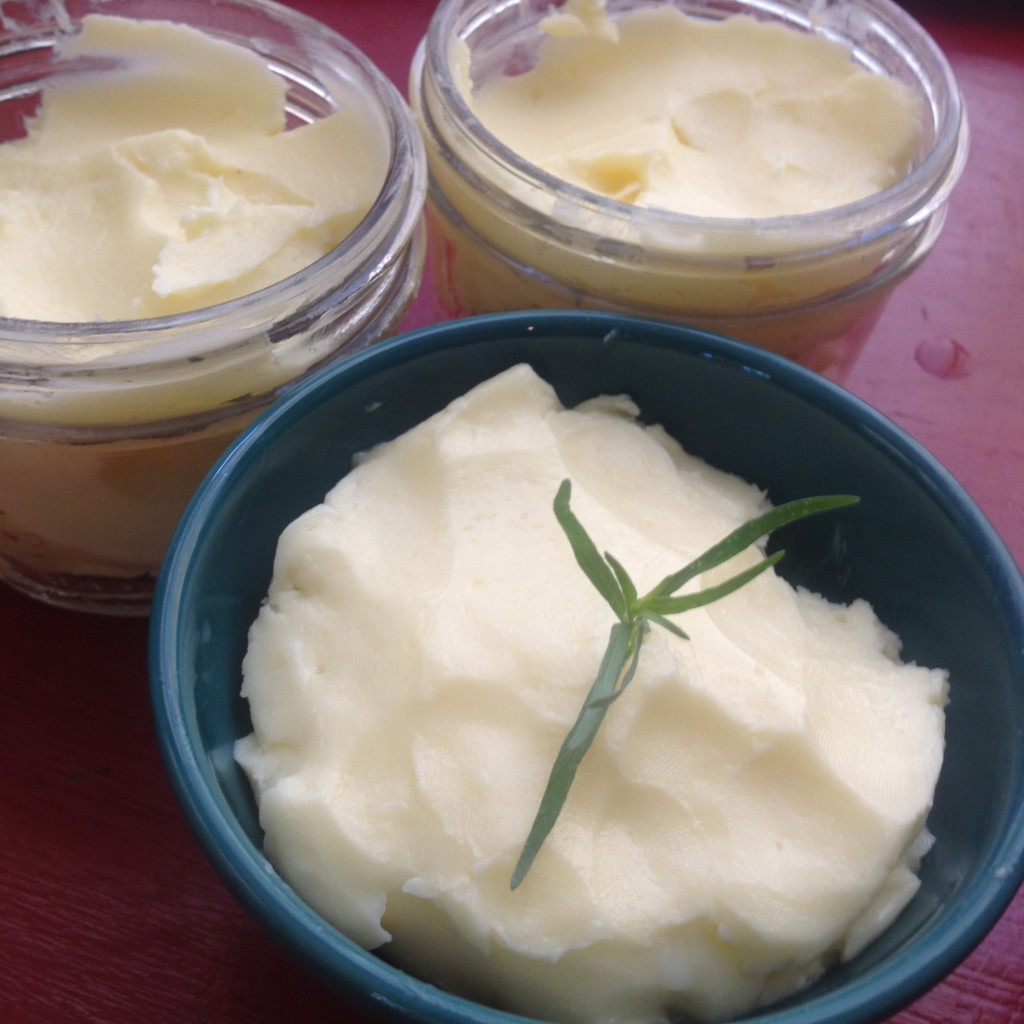 Related posts you like: