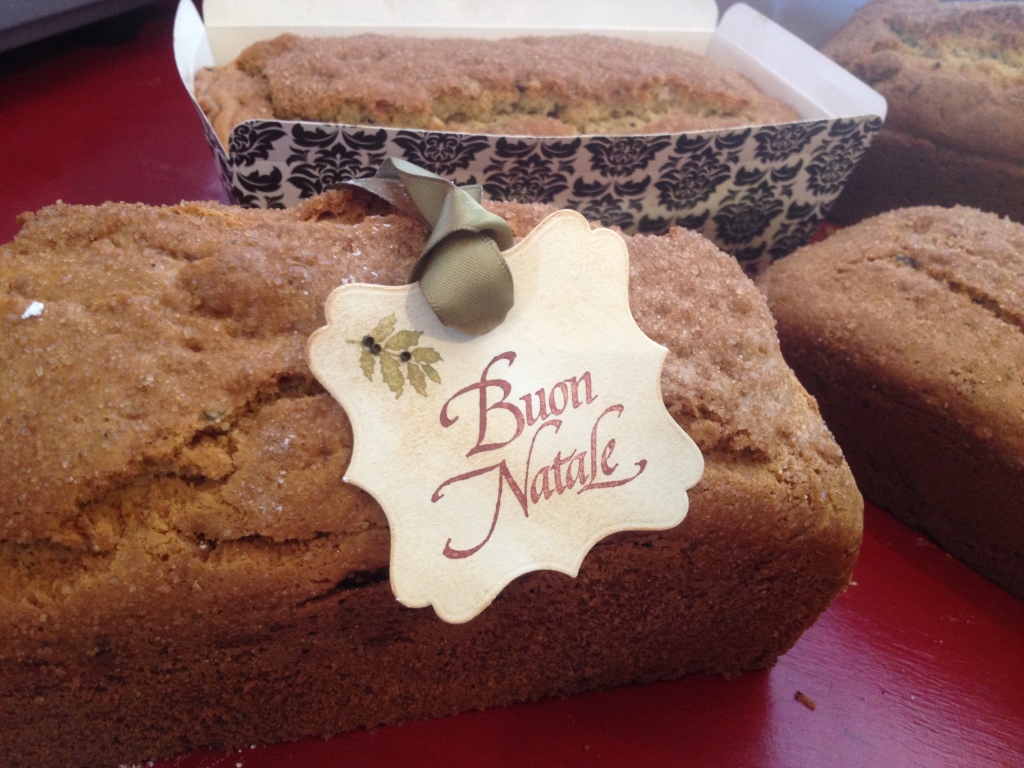 Everyone on my Christmas list this year got a loaf of this bread with our homemade apple butter. To me, there is nothing better than giving and receiving homemade gifts during the holidays or anytime for that matter. It takes time and love to create gifts and I completely appreciate the heartfelt effort.
Anyone who knows me realizes that I like treats that aren't over the top sweet and this savory bread is SO good!  I didn't want to bake traditional banana bread or cranberry bread but instead I wanted to kick things up a notch and get creative. My inspiration came from my LOVE of brown butter, I adore it with mash potatoes, over sweet potato ravioli, or sautéed with squash so I decided to try it in a bread and since sage is one of my all time favorite herbs, especially this time of year, I couldn't imagine a better combination. It is such a surprise when you bite into a piece and taste the nutty flavor from the brown butter and the earthiness with the sage. There is just enough sugar to enhance the combinations and then add a great cappuccino to the menu and you have PERFECTION!!! So comfy food yum!
The list is endless with what you can add, bananas, pears, apples or dried figs….OMG can you imagine brown butter and bananas? Add some liquor and you can indulge in bananas foster breakfast style! Awesome!
So as I cranked out the loaves for Christmas gifts, I made some extras to freeze. After all winter is just starting and come those cold January mornings when you just want to lie in bed, I can grab a couple of slices of this, slather on my apple butter and curl up for hours.
Have fun experimenting, leave some comments, and let me know how your creative genius came out!

'Brown Butter Sage Walnut Bread
This is a really wonderful savory bread that can be served with apple butter or peach butter! If you want, add pears, apples, or bananas for a wonderful addition
Author:
Michelle Michelotti-Martinez
Ingredients
½ cup unsalted butter
4 tablespoons sliced fresh sage leaves
4 eggs
½ cup vegetable or canola oil
½ cup light brown sugar
2½ cups flour
2 teaspoon baking soda
1 teaspoon baking powder
½ teaspoon salt
1 cup roughly chopped walnuts
Turbinado sugar for sprinkling
Instructions
Heat the oven to 350.
Grease and flour (or spray) a standard loaf pan.
Toast the walnuts in a skillet over medium heat, then set them aside.
Add the butter and sage to the skillet and cook until the butter browns - follow your nose, it should smell nutty and sagey and not at all scorched. Turn off the heat.
In a mixer whisk the eggs and brown sugar together.
Add in the oil and whisk that.
Mix in the flour, soda, powder and salt.
Stir in the browned butter, then fold walnuts. Its thick so don't worry.
Scrape and spread into the loaf pan, sprinkle with the turbindo sugar, and into the oven for 35 minutes. Test for doneness, then cool a bit before you flip it out of the pan. Slice and eat!!!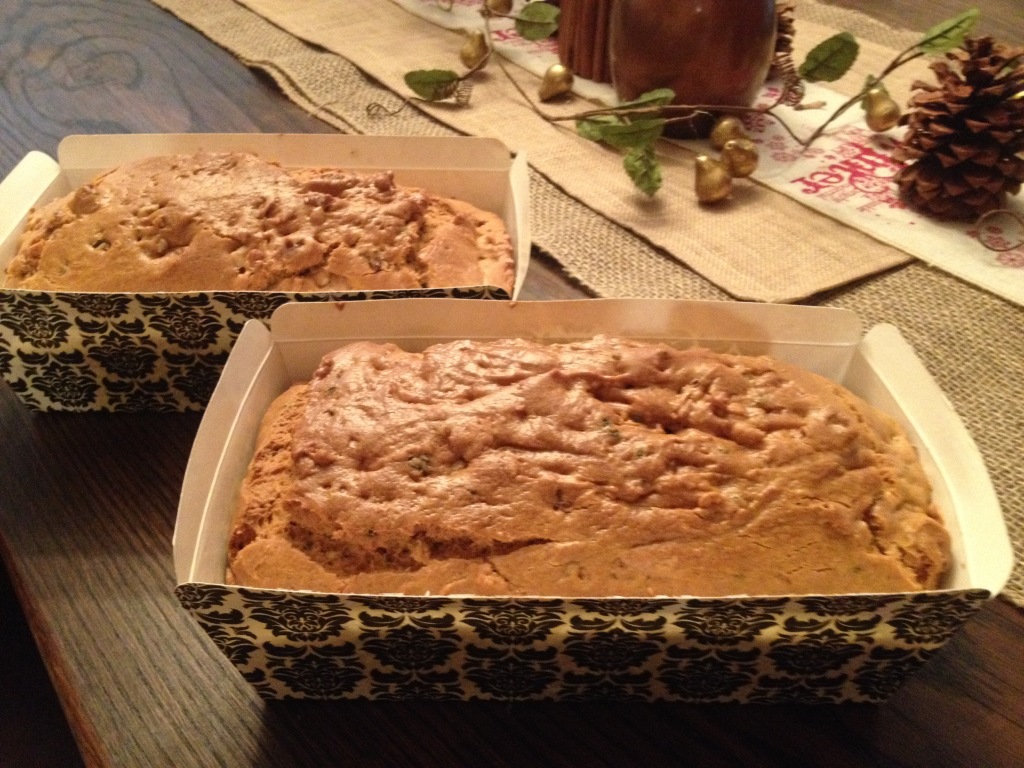 Related posts you like: