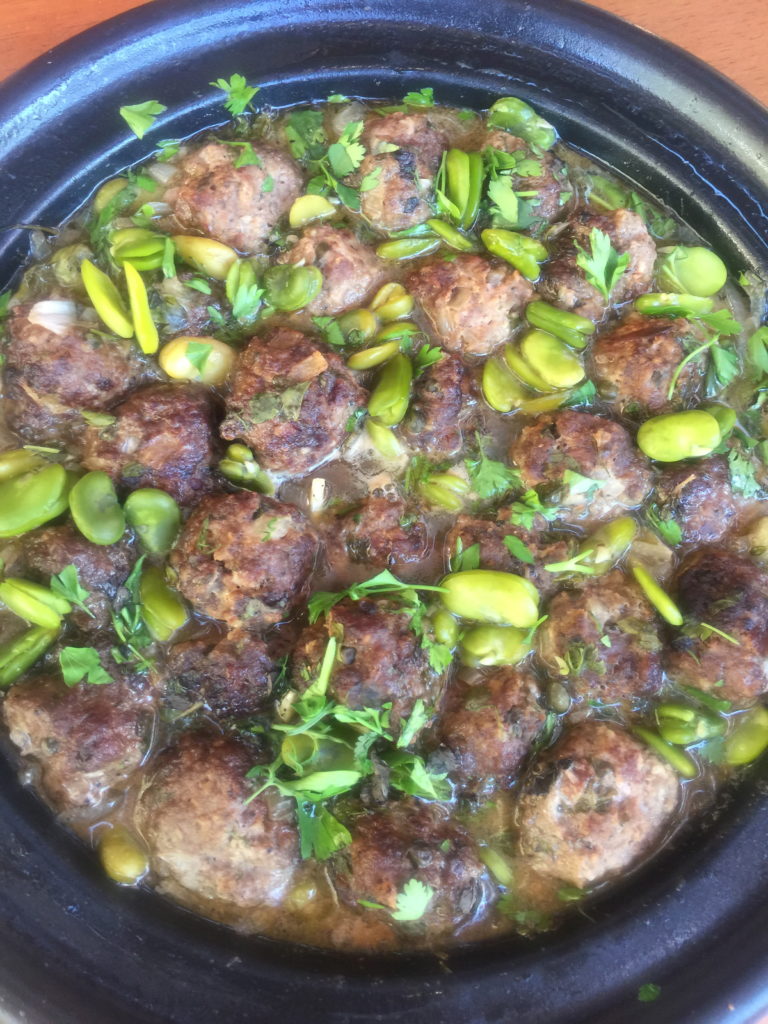 This dish just makes me happy. I'm going to start this post with that statement because I can. It is just the BEST of all worlds when you bring in every element.
I found this brilliant gem in Yotam Ottolenghi's book Jerusalem. This book is stacked full of simply delicious recipes and I find myself pouring through its contents on a regular basis.
What makes it fun is to read his memories of the dishes and go then back to the archives of my travel ventures and compare notes. While I haven't been to Jerusalem, I have had the pleasure of eating many a delish meal heavily influenced by the Jewish traditions and ingredients.
So this trip down memory lane brings me to Spain, if you can believe that. Yeah, I know, it's a bit FAR and I'm not even in the same arena but hang with me, there's a story.
If you have ever had the chance to go to the Andalucía area of Spain, the food simply rocks, really. We ate our way through the cities, villages, train stations, wherever. Nowhere was disappointing.
On one of our gluttonous jaunts, we stumbled across a Moroccan restaurant in Rhonda, Spain. We found it off the beaten path from the old town center. The outside tables were across a small street in a park so of course we chose to sit there. Plus it was fun to watch the waiters carry food and drink out while dogging the cars zipping through the square. It was impressive and I wondered how they interviewed for their staff? "Looking for waiters who are talented in stunt work".
The menu itself was an inch thick and I immediately thought, HOW can they be this good at ALL of this? Well, we were here and if nothing else, the entertainment was worth it and I can always drink wine.
I decided we would need 3 days to study the menu so we asked the stunt man, I mean waiter for his recommendations. As he started page by page, we quickly realized we just needed to entrust this multi-talented man with the task of satisfying our pallets.
He was very calculated as he chose the dishes he felt would please our curiosity and us; he didn't disappoint. Three hours later, we were filled with the most exquisite combinations of spices, herbs, nuts, and fruits emulsified into sauces and dressed over appetizers, salads, and then fish and lamb. The flavors were so complex and their layers lingered through the entire experience of the dishes.
One of the highlight dishes we had were lamb meatballs laced with almonds, herbs, and various spices and then placed in a delicate sauce of lamb stock, beans, and onion. I dreamt of the restaurant and this dish for days and returned twice in hopes of conquering the menu but always ended up with this favorite.
This recipe takes me back to the park across the street from the little restaurant.

Beef and Lamb Meatballs with Fava Beans and Lemon!
Pair up the fava bean with another springtime delicacy, lamb and finish it all with the brightness of lemon and you have the PERFECT dish! Mop this up with fresh pita bread OR serve it over basmati/orzo rice…perhaps do BOTH, which is my favorite! I also add a yogurt-tahini sauce to the top which mixes in a creaminess to the complex flavors.
Author:
Adapted from Yotam Ottolenghi's book Jerusalem)
Ingredients
For the meatballs
½ lb minced beef
½ lb minced lamb
1 medium onion, finely chopped
1 cup breadcrumbs
2 tbsp each chopped flat-leaf parsley, mint, dill and coriander, plus ½ tbsp extra of each to finish
2 large garlic cloves, crushed
1 tbsp baharat spice mix, recipe below
1 tbsp ground cumin
2 tsp capers, chopped
1 egg, beaten
4½ tbsp olive oil
1½ cups fava beans, fresh or frozen

4 whole thyme sprigs
6 garlic cloves, sliced
8 spring onions, cut at an angle into 2cm segments
2½ tbsp lemon juice

2½ cups chicken stock
salt and black pepper
Baharat spice mix:
4 tablespoons ground black pepper
2 tablespoons ground coriander
Fresh cinnamon stick
2 tablespoons ground cloves
3 tablespoons ground cumin
1 teaspoon ground cardamom
4 teaspoons fresh nutmeg, grated
4 tablespoons paprika
Instructions
Put all the ingredients for the meatballs in a large bowl. Add three-quarters of a teaspoon of salt and plenty of black pepper, mix with your hands and form into balls about the size of ping-pong balls. Heat a tablespoon of olive oil in an extra-large frying pan for which you have a lid. Sear half the meatballs over a medium heat, turning them until they are brown all over – this will take about five minutes. Remove from the pan, add another half-tablespoon of oil to the pan and cook the other batch of meatballs. Once browned all over, remove these from the pan, too, then wipe it clean with paper towel.
While the meatballs are cooking, throw the fava beans into a pot with plenty of salted boiling water and blanch for two minutes. Drain, refresh under cold water, then remove and discard the skins from half the fava beans.
Heat the remaining oil in the meatball pan, add the thyme, garlic and spring onion, and sauté over a medium heat for three minutes. Add the unshelled fava beans, 1/1/2 tablespoons of the lemon juice, ⅓ cup of the stock, a ¼ teaspoon of salt and plenty of black pepper. The beans should be almost covered by liquid. Pop on the lid and cook over a low heat for 10 minutes.
Return the meatballs to the pan, add the remaining stock, cover again and simmer gently for 25 minutes. Taste the sauce and adjust the seasoning. If it is still very runny, remove the lid and reduce a little. Once the meatballs stop cooking, they will soak up a lot of the juices, so make sure there is still plenty of sauce at this point. You can leave the meatballs now, off the heat, until you're ready to serve.
Just before serving, reheat the meatballs and add a more broth, if needed, to get enough sauce. Gently stir in the remaining herbs, lemon juice and the shelled fava beans and serve immediately.
Related posts you like: