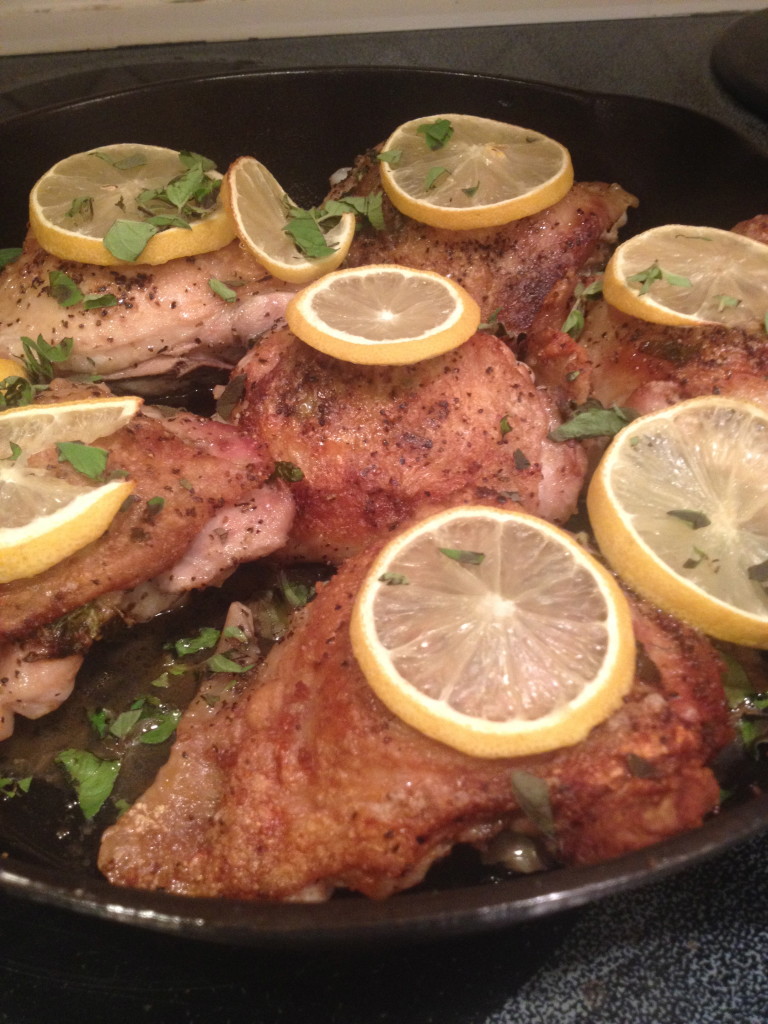 You know those weekdays when it just seems daunting to THINK about cooking a meal much less actually doing it? Yep, I thought so…..
We cook a whole chicken almost weekly but it takes a while and some nights we aren't home until later but I still find myself craving that roasted chicken….it's such a great comfort food.
My solution on those late weeknights and cravings….baked crispy chicken thighs! They are my favorite part of the chicken because of the flavor and ANY time of year they sound delicious. They cook relatively quickly and if I just have time for a salad to accompany, that works out but if I can, I like to roast some baby potatoes along side……the cool thing about chicken is you can pair almost anything for a side that sounds yummy to you so, go big!
This baked crispy chicken thigh dish is adapted from my whole roasted chicken recipe but you can change up the herbs and use thyme, rosemary, or tarragon, they are ALL good.
I hope this recipe works for you on those weekdays when you feel daunted or even when you don't, I promise, it's delish!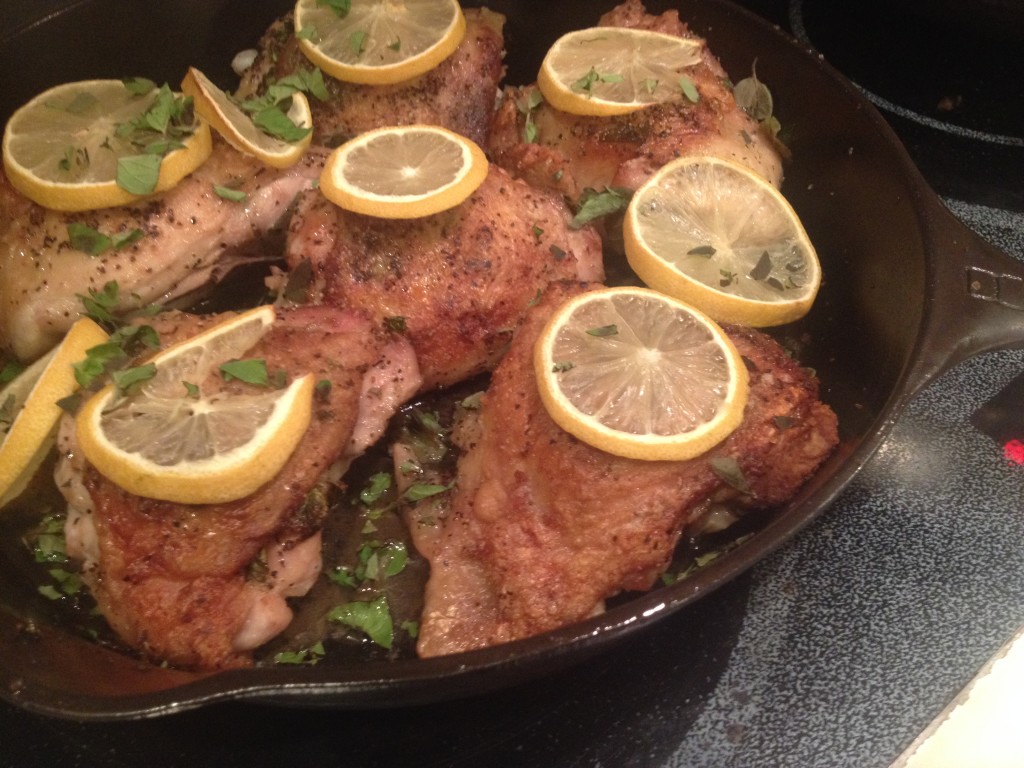 Baked Crispy Chicken Thighs
This is a PERFECT quick, easy, and delicious weeknight dinner! Serve with potatoes and a salad!
Author:
Michelle Michelotti-Martinez
Ingredients
8 bone-in, skin-on chicken thighs
Kosher salt and freshly ground pepper, to taste
Fresh parsley
2 tablespoons butter
1 lemon, cut into 8 rounds
Instructions
Position a rack in the lower third of an oven and preheat to 400°F
Season the chicken thighs on both sides with salt and pepper. Tuck a few leaves of parsley and a sliver of butter under the chicken skin.
Heat the tablespoon of butter in a large ovenproof skillet or fry pan over medium-high heat. Add the chicken, skin side down, and cook until the fat has rendered and the skin is crisp and golden brown, about 10 minutes. Transfer, skin side up, to a plate.
Pour off the excess fat from the pan. Return the chicken, skin side up, to the pan and scatter the lemon slices on top. Transfer to the oven and roast until an instant-read thermometer inserted into the thickest part of a thigh, away from the bone, registers 170°F (77°C), 25-30 minutes.
Scatter an additional 2-3 tablespoons of fresh herbs on top. Let rest for 5 minutes before serving.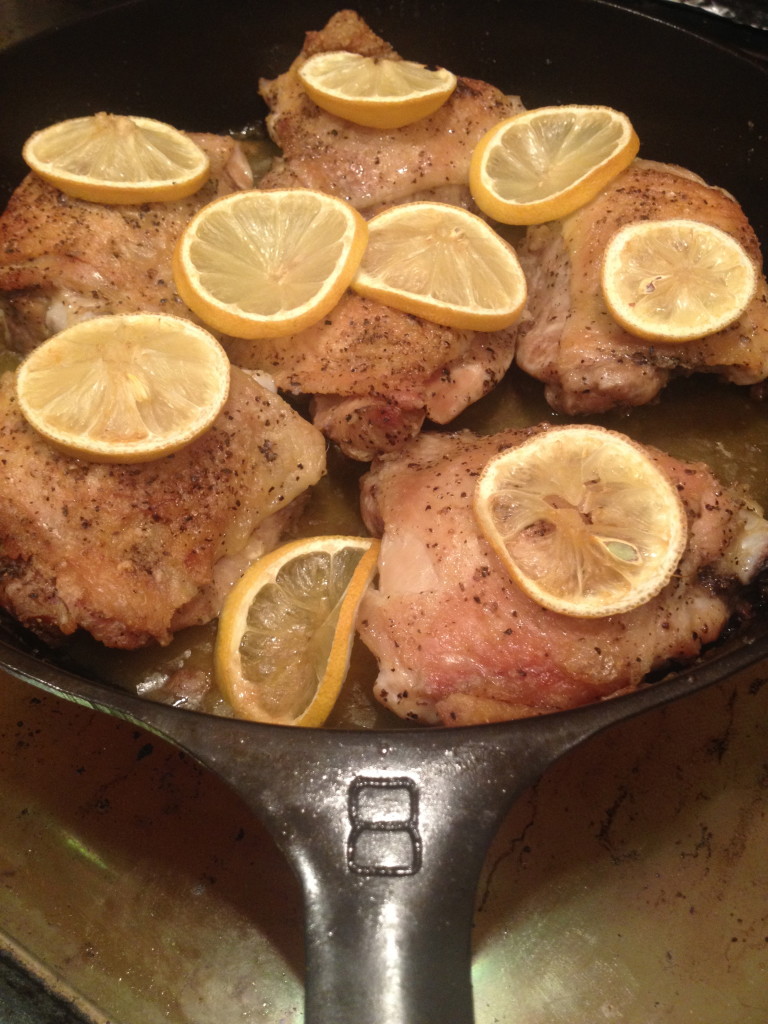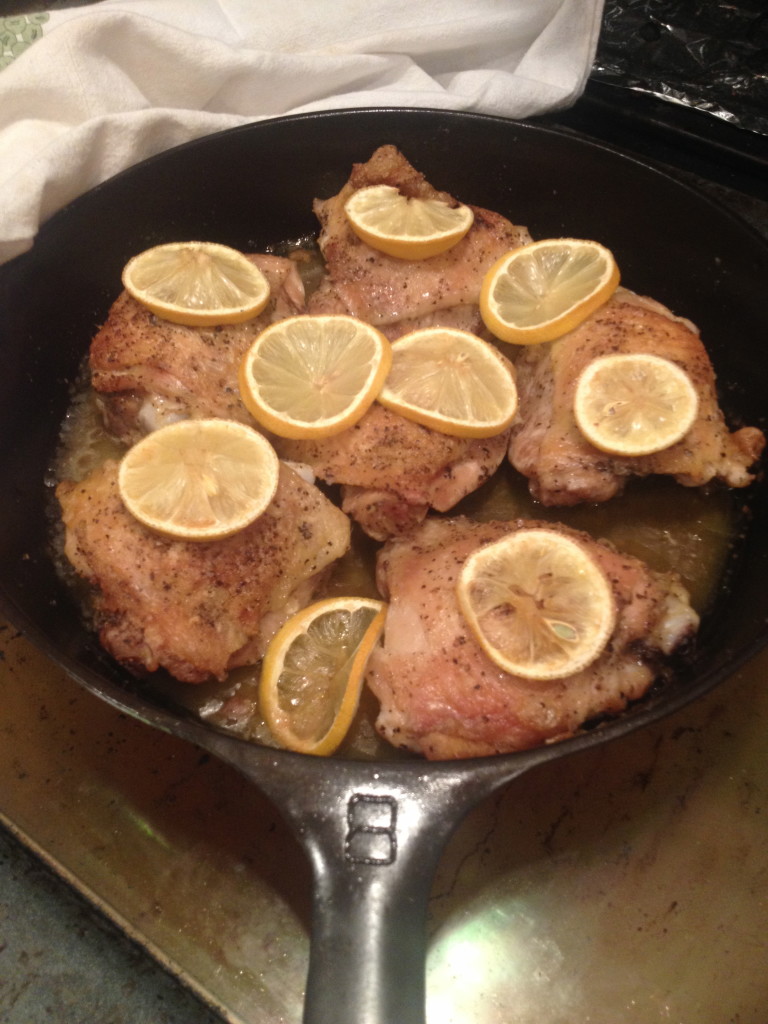 Related posts you like: