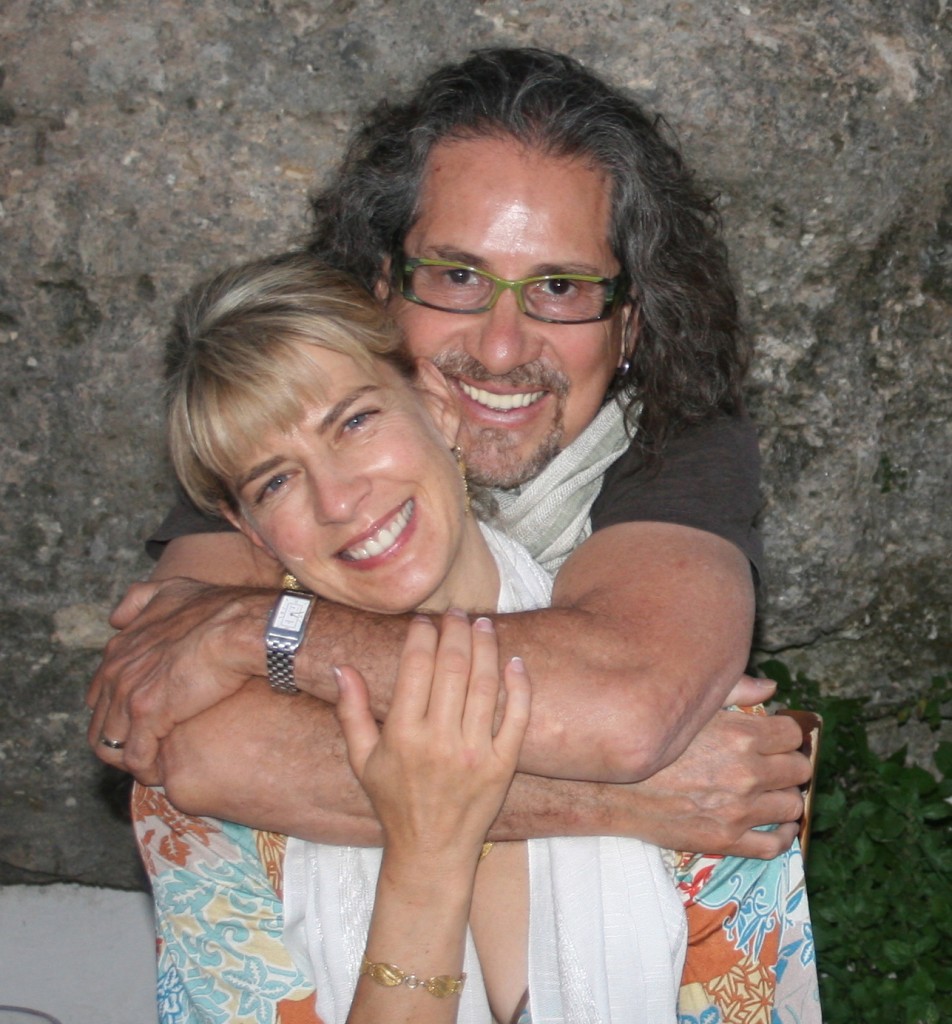 Welcome to Eatentions~ My name is Michelle and my husbands name is Enrique, we live in Albuquerque, NM and together we basically just love food, life, having fun, and being together. Funny how the older you get, the simpler the explanation of importance, I guess when I hit 90, I might be down to one syllable….
Anyway, I've done a ton of different things in life and I am happy I'm not a mono-career woman, I think I would have felt I missed out on lots of cool stuff and people. Plus, I can admit that I know a little bit about a lot of things, enough to get me in A LOT of trouble.
Probably the only things I really want to master in this life are having an intimate marriage, cooking and sharing food, laughing and learning everyday, speaking Italian, being a good person, giving, and traveling the world. The rest I am okay trying out.
For the most part, I am a self-taught cook although my awesome husband bought me this really cool trip to Italy for a 4-day culinary class and I learned a bunch, drank a bunch, and ate even more. It was the best. So I guess I'm a self-taught cook with a 4-day degree in gluttony. Sweet.
As for my better half, he simply rocks. He's the love of my life, my best friend, and gives me all the rope I need to be me. We share everything and can be full in silence.
Our philosophy? Well it is pretty simple really……
Keep as close as you can from field to fork
Know your growers and your purveyors; they are such cool people and a blast to talk to. It's their love going into raw product and your love going into the final dish, love makes the world go around
Keep tradition and heritage alive, its what we came from and what we know, pass it on
Table gatherings are at the root of who we are, do them often
Take care of the earth and each other
Keep service of others in your heart and actions
Take time to live life
Love a lot and dance often
Leave the world a little bit better of a place
On a fun note, here are some random loves, beliefs and dreams:
Sunflowers just make me smile
Eating chocolate every morning
Butterflies and Dragonflies are glorious
Living in Italy
I have a nephew dog named Marshmallo
Farmers are my heroes
Laughing til you cry is the best
Nieces and nephews keep you young and smiling
Gooey desserts are good for the soul
Dancing keeps you free
Sharing red wine and good cigars
Crackling fires
Walking in a snowfall
Cooking is my love language
Everything sounds prettier in Italian
Making fresh food gives me purpose
Farmers markets are my weekly indulgence
Sustainability keeps life simple
Adventure is a gift
Always have child-like wonder
Hammocks are the best for snuggling toes
Starry Starry Nights
Backporch giggles with friends
Fireflies
Art is the window to the soul
Bubblegum fixes everything
Thanks for stopping by and would love you to say "Hi" and let me know what you think of the blog! Please feel free to email me at michelle@eatentions.com
XO~