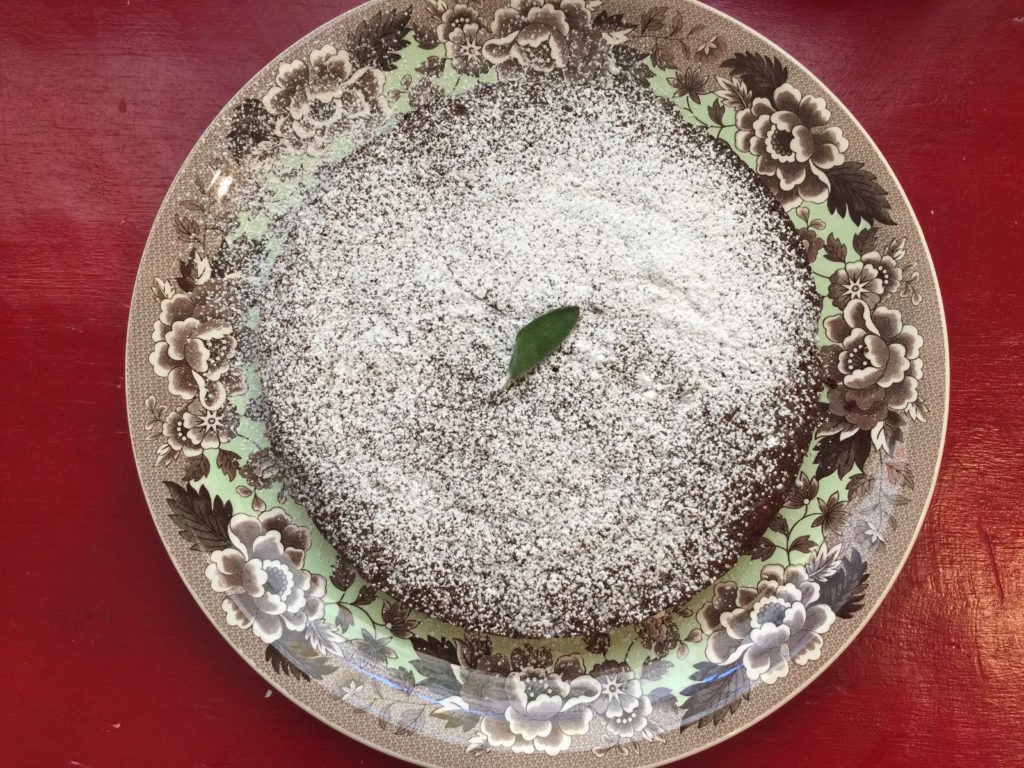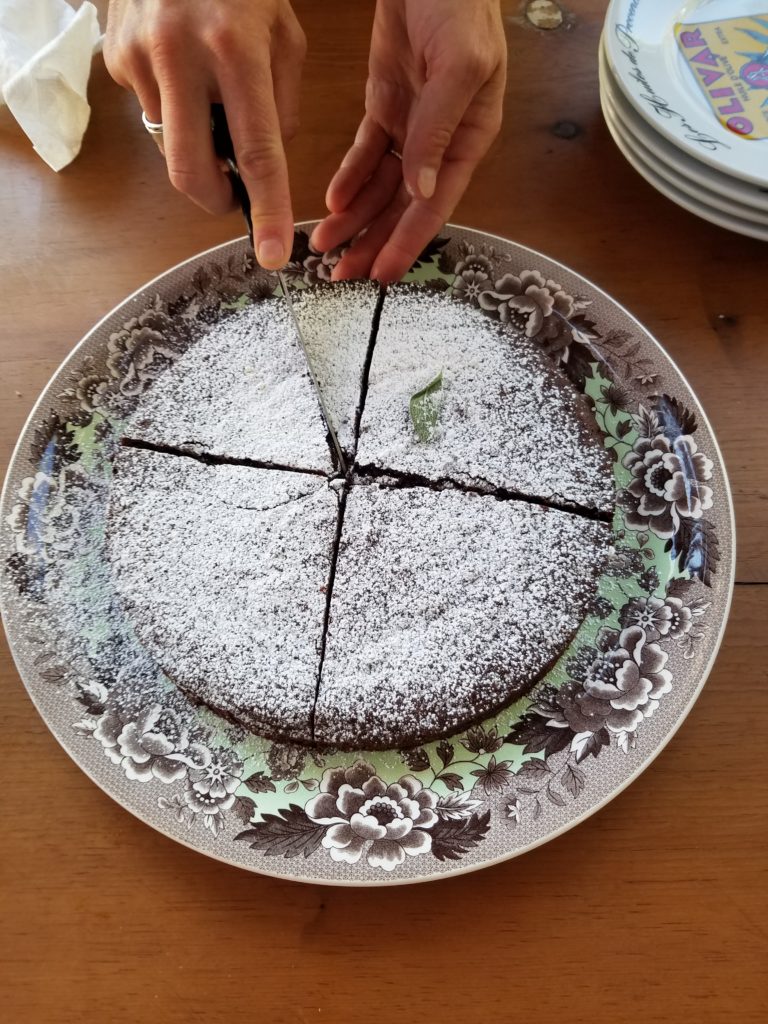 Chocolate, chocolate, and more chocolate; I vowed to eat it everyday and in one form or another, I do. I absolutely ADORE dark chocolate and now that the medical field has found it healthy, I have a guilt-free addiction. Life is so good!
Probably like many of you, I have a bunch of gluten-free friends and coming up with yummy desserts that taste good aren't always the easiest feat for me (I do make pasta for a living afterall). So when I played around with a recipe of a "torta caprese", translation, chocolate and almond cake, which I learned in my beloved Italy, and it tasted good, I was completely jazzed!
For those of you who don't know what torta caprese is, it's this delicious chocolate almond cake from the island of Capri (doesn't that fact just make you want to indulge)? The torta, it is a simple cake and was first created by the hospitality industry of the island primarily for tourists. It is traditional to the area and makes for a wonderful story to tell when you serve this little bit of chocolate heaven.
I usually top it with powdered sugar because I love a rustic looking cake but if you feel so compelled, I think whip cream would work beautifully especially with a little orange flower water or lemon zest.
So, when you feel like escaping for dessert in Capri, prepare this tort and transport yourself to the island….

Torta Caprese
Author:
Michelle Michelotti-Martinez
Ingredients
10.5 Ounces - Dark Chocolate
6 - Large Eggs, Separated
1¾ + ⅛ Cup - Sugar
1½ tsp. - Vanilla Extract
1¾ + ⅛ Cup of Almond Flour
10.5 Ounces of Butter, Melted & Cooled
Powdered Sugar for Dusting
Instructions
Preheat oven to 350 Degrees F. and lightly grease a 9 inch spring form pan.
In a double broiler over medium heat, melt chocolate and butter together. Stir and remove from heat.
Beat the egg yolks with the sugar and vanilla extract until pale and thick.
Fold the chocolate, butter and almond flour into the egg yolk mixture.
Use a clean bowl to beat the egg whites until they form soft peaks, then fold these into the chocolate almond mixture.
Pour the batter into your prepared pan, and bake for about 40 minutes or until a toothpick comes out of center with a little "fudgyness"
Cool 20 minutes, then remove from the tin.
Allow to cool to room temperature, then dust the top with powdered sugar or cocoa. Serve with whip cream