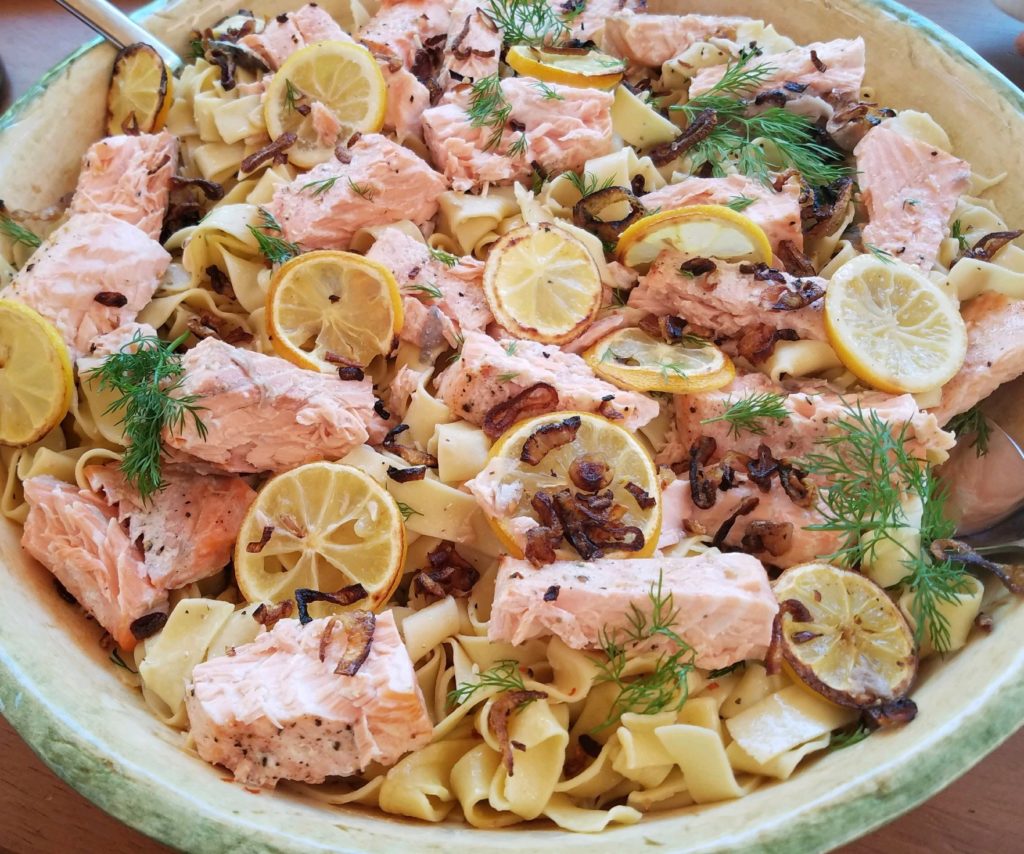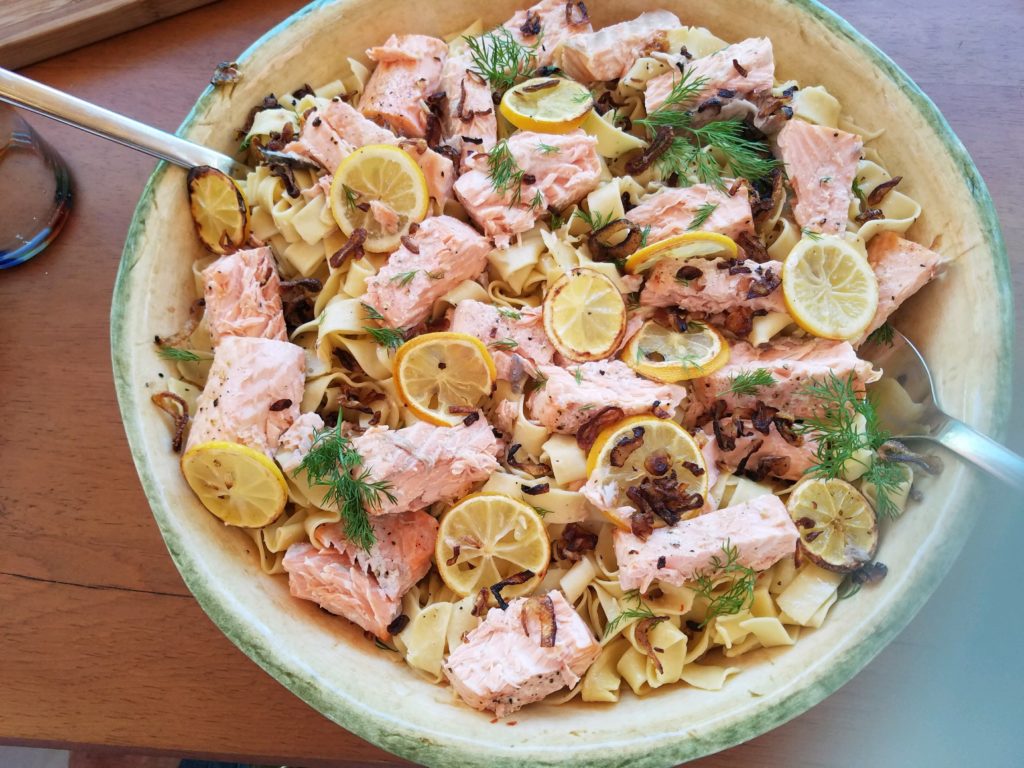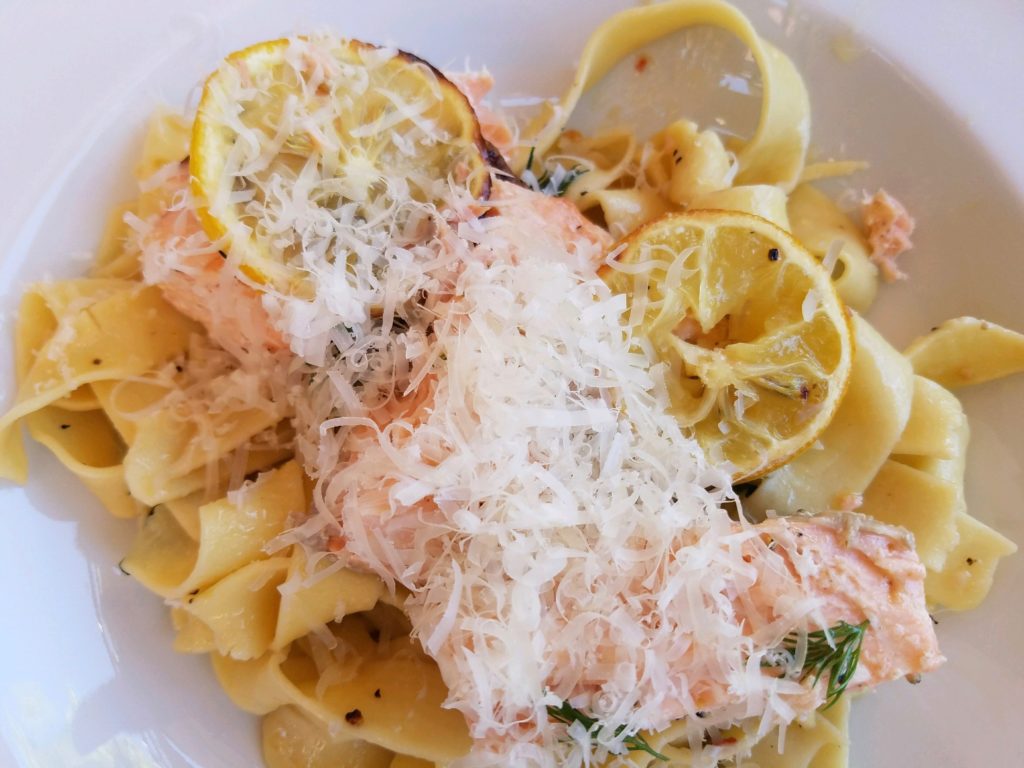 It's hot. 100 degrees plus, to be exact, and we are scheduled for an outdoor lunch party. What sounds good in 100-degree weather other than a siesta and a glass of rose? Unfortunately, that wasn't an option, the afternoon was committed to viewing 2 Italian films where siesta's and rose are what we watch, not what we do.
As I pondered, I began to pull from my travel memory bank and back to Capri, Italy on a hot summer afternoon. While sitting on our terrace made of white stucco and trimmed in bright blue we watched the sailboats dance on the ocean water. As I fell into a semi-hypnotic state, I stared as the ocean became the canvas for the vast array of colors from the individual sails. As the moments slipped by, I sipped on my chilled glass of rose and pondered what beautiful dish would satisfy my quench of hunger.
I don't know how much time went by before I heard the gentle knock at our crooked wooden door, which was carefully etched into the architecture of the wall and pulled me back into the realization of the moment.
Gabrielle, son of the proprietor, must have read my mind as he stood in the doorway holding 2 antique ceramic pasta bowls that coddled a nest of freshly made pasta tossed in a light white wine sauce and topped with butter braised sea bass caught earlier that morning. He spoke to me with his beautiful Italian accent, "Signora, may I offer you something light to eat while you enjoy your view?" I quickly stepped aside as I responded, "per favore, grazie Gabrielle e grazie alla tua mamma". He looked down at the wooden floor and smiled.
We positioned ourselves underneath the small, sun-bleached umbrella as a light breeze relieved us from the afternoon sun. We both glanced at the masterpiece in front of us and admired the simple elegance of the dish. We swirled our forks in unison as the aromas of lemon, dill, and garlic filled our senses and tempted our pallets. One bite was all it took as we savored delicious flavors and the perfect texture of the pasta. We breathed a sigh of culinary joy and realized the mastery we had both just experienced. We remained silent as we solely communicated through the pleasure on our faces…..surely there couldn't be a more perfect culinary culmination…..
Here's to my best afternoon on Capri and my best effort at recreation…Lemon Pasta with Broiled Salmon and Charred Lemon
Buon Appetito!

Author:
Michelle Michelotti-Martinez
Ingredients
For Pasta, (Can use store bought lemon pasta or regular pasta):
3 cups pasta flour
5 eggs
salt
lemon oil, to taste
For Salmon:
6 pieces of center cut salmon
2 lemon
butter for brushing
salt and pepper
For Sauce:
1 stick butter
⅛ cup olive oil
8-10 garlic cloves, crushed
1 cup white wine
chicken broth, if needed
red pepper flake
juice of 1 lemon and zest
salt and pepper
dill, for garnish
½ cup parmigiano-reggiano plus more for serving
Instructions
For Pasta:
Make a well inside the flour, add a dash of salt, the eggs, and ¼ tsp lemon oil (more if needed). Mix together until combined. Knead dough for 10 minutes and set aside.
With a kitchen aide attachment or hand crank, start with widest setting. Cut pasta into quarters. Cover the other pieces with saran wrap. Run the dough through and fold and run through (do this 3 times). Run through 4 times on widest setting. Change setting and run through 2 times, change setting and run through 2 times, change setting and run through 2 times, change setting (should be #5 or 3rd from last setting) and run through once. Repeat with remaining dough.
With wide cutter, cut each sheet and place on a cookie sheet lined with semolina flour and dry a bit.
For Sauce:
On stove in large sauté pan, add oil and butter and melt. Add all ingredients, garlic, cook for 1-2 minutes. Add wine and cook for 2-3 minutes. Add lemon, red pepper, salt, and pepper and a little chicken broth. Turn heat down and set it simmer, covered. Adjust seasonings and add a little more butter, if out of balance.
For Salmon:
Turn oven on broil on low. On a broiler sheet, line with foil. Put pieces of salmon and season with butter, salt, and pepper. Place 2 pieces of lemon on each piece.
Broil for 13-14 minutes or until done. Break into large pieces.
When ready to cook, boil a large pot and salt water. Put in pasta and cook 2-3 minutes, or until al dente (or by package instructions). Drain and add to sauce with ½ cup of reserved pasta water, toss with ½ cup parmigiano cheese. Put in a bowl, add dill and arrange salmon and lemon pieces.