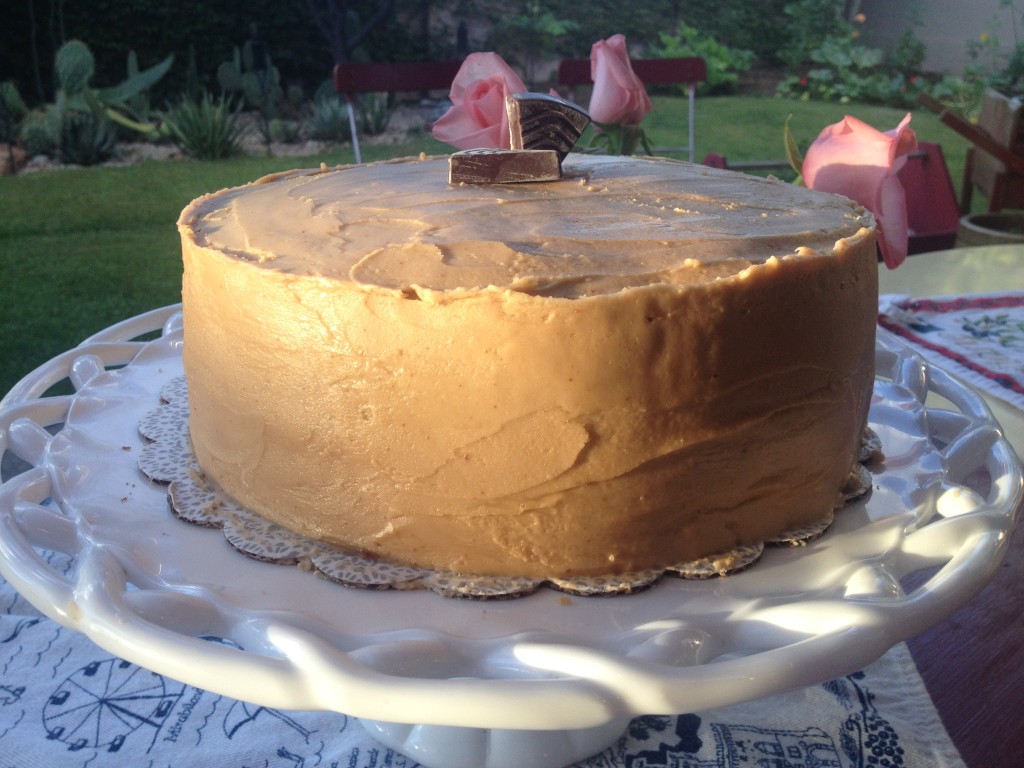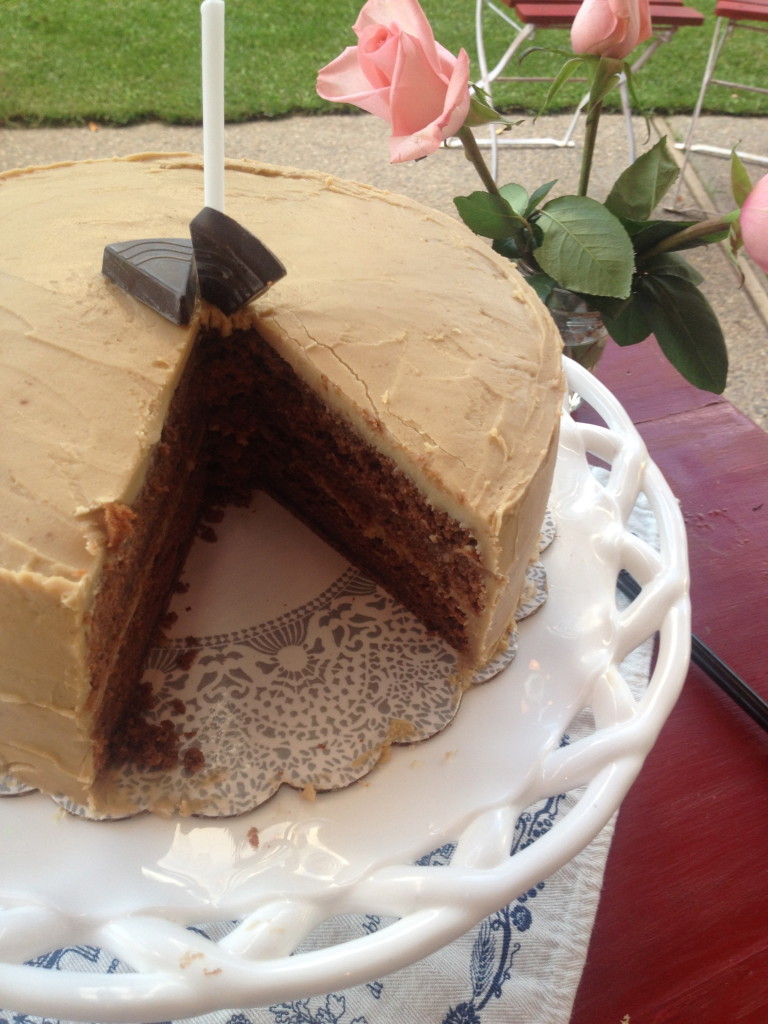 Do you have that favorite childhood birthday cake recipe? Maybe it's nothing more than a box cake with frosting out of a can but it brings back the BEST memories of days gone by? That time each year where for one day you feel special to the world…..and the birthday cake was the secret.
For me, I was blessed to get a homemade molka cake with penuche frosting. It came from my Dad's side of the family, passed down several generations and still going. This is my ultimate cake fantasy ABOVE and BEYOND ANY other cake in the world. Not only is it dense, rich, moist, and delicious, it is jammed packed with memories of anticipation for each one of our birthdays as it was the ULTIMATE treat. I still have photos from all our birthdays with that molka cake as the centerpiece of the table. I don't remember ONE gift I received but I remember that cake, perhaps that was my gift.
I have such fond memories of watching my mother, grandmother or great grandmother make this for each one of us children. We weren't able to request it except on our birthdays so the anticipation almost exceeded everything. When I grew up and still got this as my cake of choice, it always met the expectation, always. Now, I make it for my nieces and nephews and it has become their favorite too.
As you read the ingredients, some of them might look peculiar….potato? Seriously? In a cake??? But because of this one ingredient, you will never worry about a dried out or overbaked cake, it keeps it moist and dense.
So, if you have someone special to bake a cake for whose recipe goes back over 100 years, this is a gem. Hopefully the memories you create will be as fond as the ones I remember…..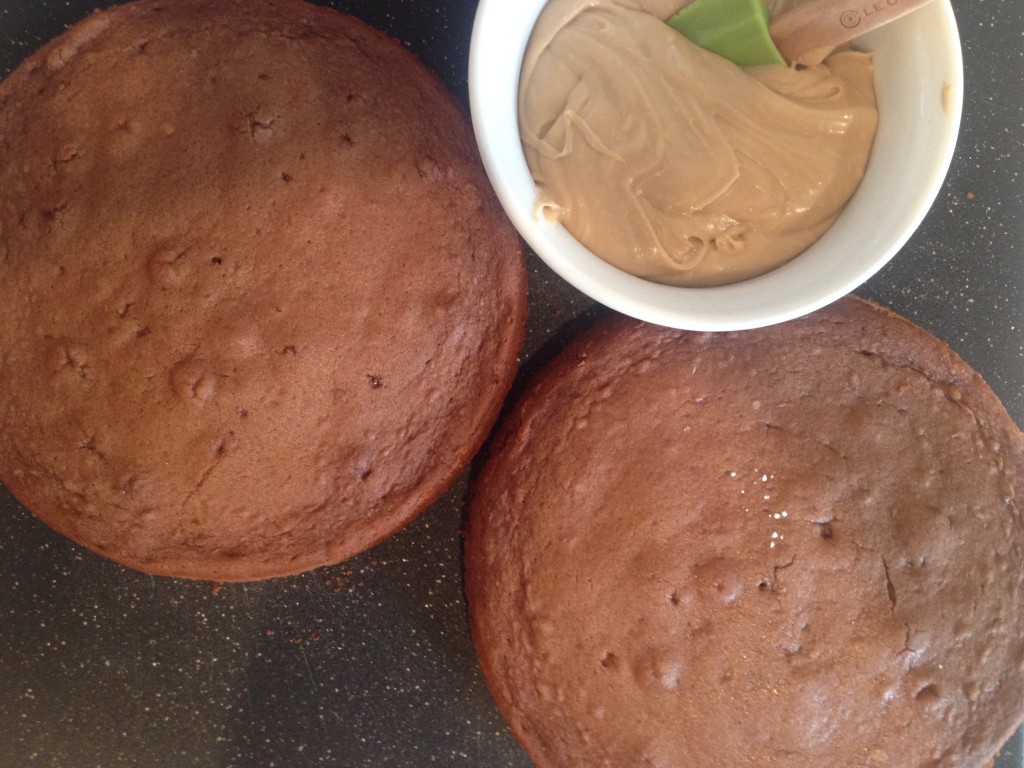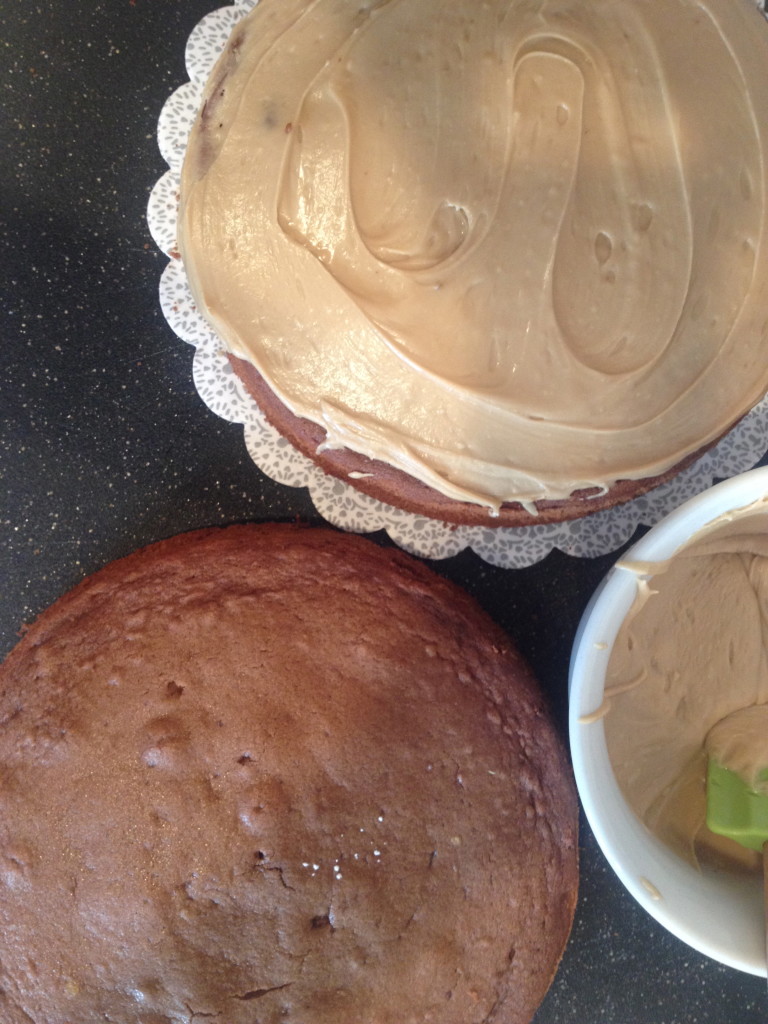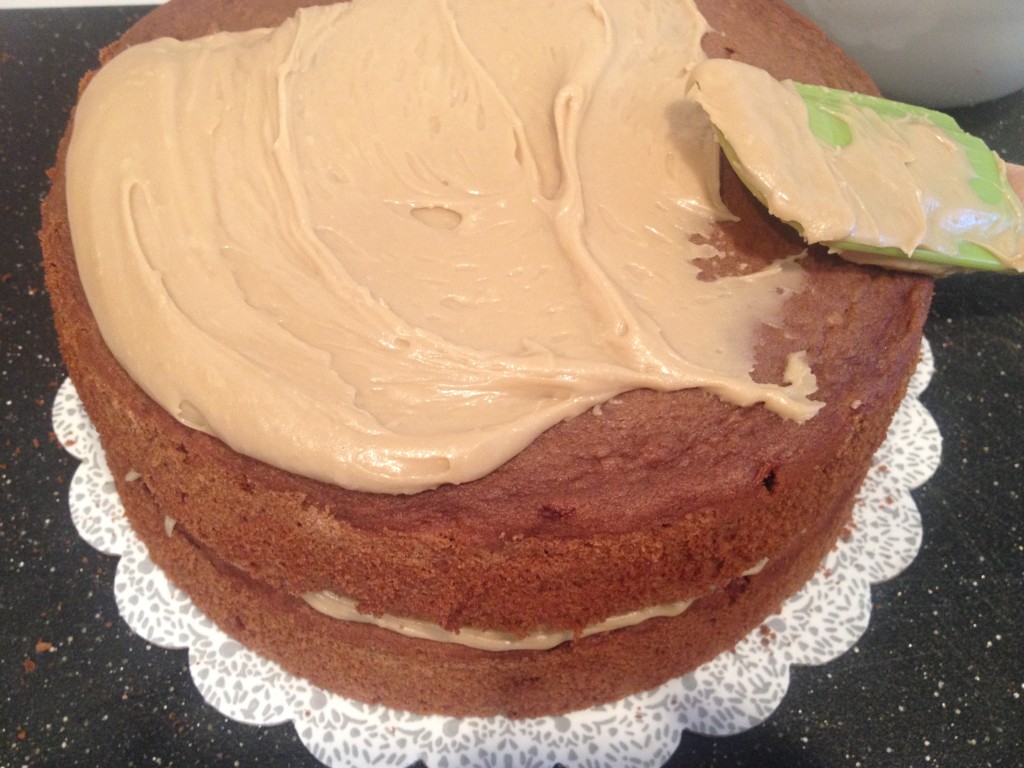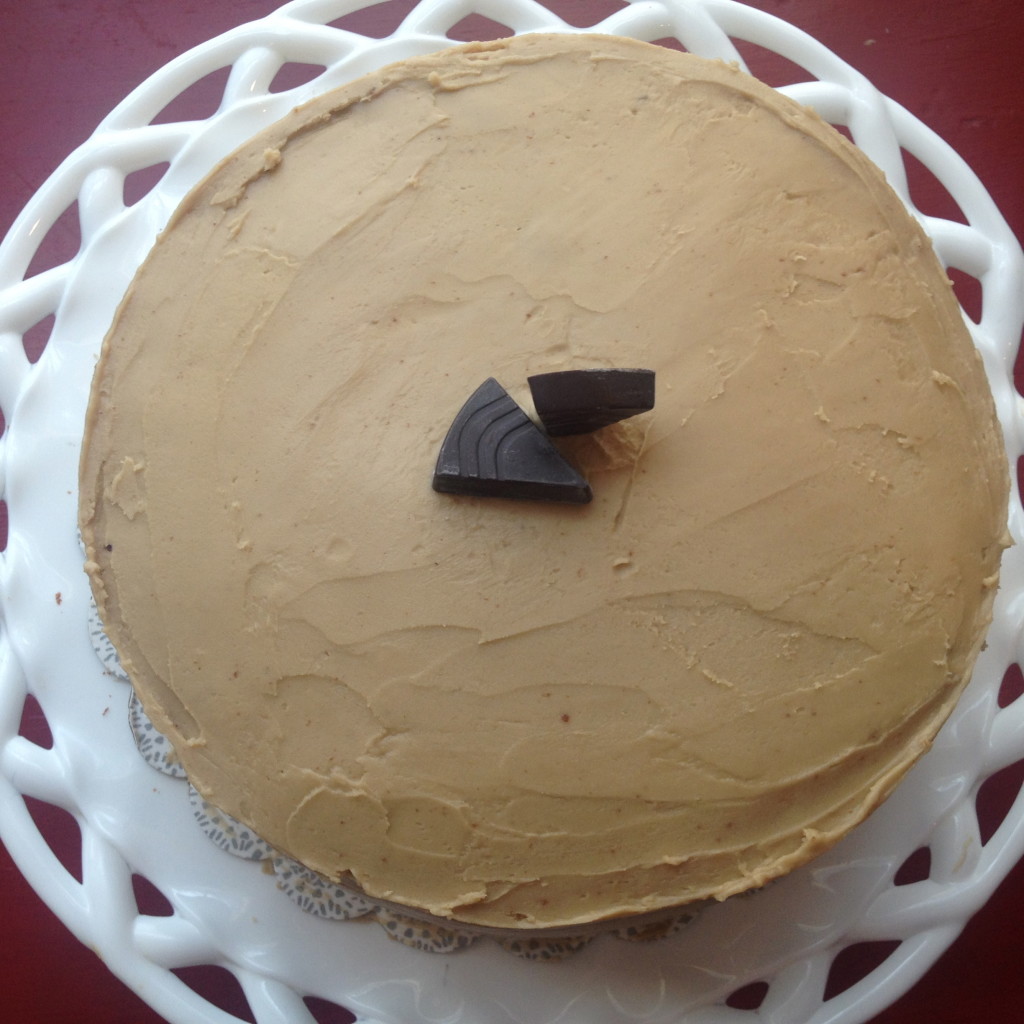 Molka Cake with Penuche Frosting
Author:
Michelle Michelotti-Martinez
Ingredients
Molka Cake:
1½ cup sugar
1 c butter or crisco (I prefer butter)
4 T cocoa
1½ cup mashed potato (russet) - boiled and pushed through a mesh strainer
1 c buttermilk
1 tsp. baking soda (in buttermilk)
4 eggs, separated
2 cups flour
1 tsp. salt
1 tsp. vanilla
½ cup golden raisins
½ cup chopped walnuts
Penuche Frosting: (recipe adapted to make 1½ quantity)
¾ cup butter
1½ cup brown sugar
¼ cup + ⅛ cup whole milk
2¾ - 3 cups powdered sugar
Instructions
Molka Cake:
In a sauce pan over medium heat, bring 2 russet potatoes to a boil and cook until very tender ( I cut in half and this will be a little more than you need for cake). Drain, cool, then put through mesh strainer and measure out 1½ cups.
Turn oven onto 350 and grease and flour 2 cake pans.
In a mixer, combine sugar and butter (or crisco) until light and fluffy, about 10 min.
Add in the cocoa and potato and mix well.
Add egg yolks and mix well.
Pour milk into glass measuring cup and add soda and mix.
Combine all dry ingredients in a bowl.
Add the dry and wet ingredients, alternating between flour mixture and buttermilk mixture (start and finish with flour). Mix for 15 minutes or so.
In a separate bowl, whip egg whites until stiff. Fold into batter.
Add nuts and raisins and fold in.
Pour mixture evenly between both cake pans.
Cook for 30 minutes or until toothpick comes out clean.
Penuche Frosting:
Over medium heat on stove in a saucepan, melt butter.
Stir in brown sugar and bring to boil and stir over heat for 2 minutes.
Add milk and bring to boil stirring constantly.
Cool to lukewarm and gradually mix in powdered sugar until spreadable frosting.
*Note - Cake is easier to frost if it has been frozen and frosted frozen. Put in fridge til ready to serve.